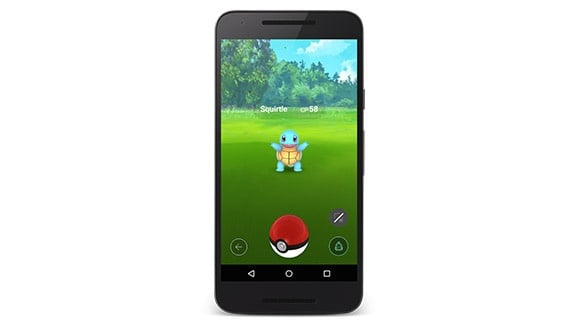 Pokémon Go is an smartphone game carrying a lot of expectation. Developed by the highly-regarded Niantic and funded by Nintendo and The Pokémon Company, the real-world AR experience has been attracting plenty of attention.
Details are starting to solidify, too, with an official information dump last week telling us much more about what the game will have to offer. The app is progressing well through development too, at least so far as to allow the launching of a 'field test' in Japan.
This early access look at the game is underway as Niantic will aim to track and test the real-world interactions and features of the app. It's only in Japan (those trying to sneak into the test outside of the country will get nowhere) and is underway, with players being given 20 PokéBalls to get them started.
Nevertheless, Serebii is reporting that Niantic is keen for the field test to remain a closed shop, removing users that it discovers are sharing information - presumably those taking part agreed to a user agreement prohibiting communications about the app. Nevertheless a handful of impressions have made their way out.
Of course, this field test isn't the final product, and it'll be interesting to see if the app evolves much following this initial trial.
Are you still excited about Pokémon Go coming this year?
[source serebii.net]