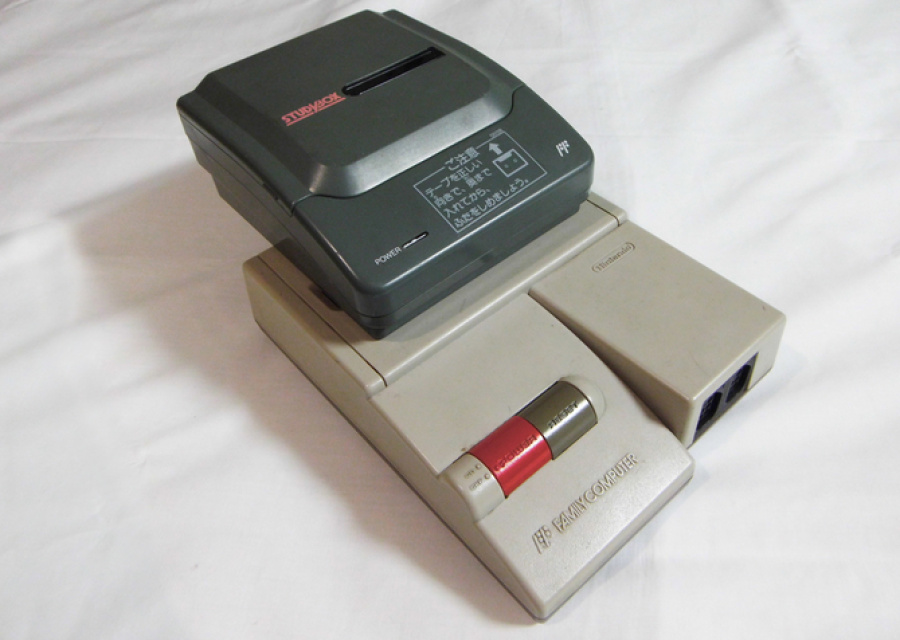 Video games have often been twinned with education to create fun, interactive experiences which both entertain and enlighten, but one of the oldest examples has to be Fukutake Publishing's Studybox, a tape drive peripheral for the Famicom (the Japanese version of the NES) which ran tape-based games that featured actual recorded audio.
Using audio tapes for games wasn't anything new at the time -- home computers like the ZX Spectrum and Commodore 64 did that trick earlier in the '80s -- but the concept of adding such functionality to a console in order to create an "Edutainment" platform is pretty unique.
This could also be seen as the precursor to early CD-ROM technology like the Sega Mega CD, with the key benefit of using audio tapes being actual speech and music -- a trick that CD-based add-ons would bring to other consoles of the same period.
Needless to say the Studybox never made its way out of Japan. Games included an English language course and a "Newtonland" science lesson series. You can view the system in action in the video below.
[source inside-games.jp, via tinycartridge.com]