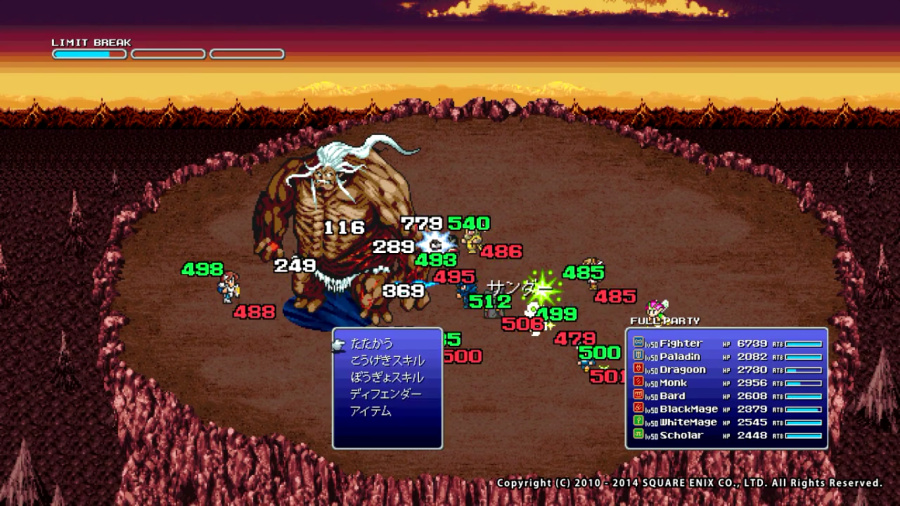 Final Fantasy XIV, an MMORPG (massively multiplayer online role-playing game) for the franchise, has had a troubled history. The first version was such a disappointment that Square Enix eventually dropped it, reproducing the game and changing up the development team that eventually released the far-improved A Realm Reborn, currently on PS3 and PC; it's also on the way to PS4.
The franchise made much of its early impact on Nintendo hardware, or course, with Final Fantasy being a hit on NES before some of the most treasured entries in the series graced the Super NES. Sadly those times are long gone, and we can only hope that in future the series will make a comeback on Nintendo hardware beyond the rather superb rhythm-based Theatrhythm spinoffs on 3DS, the second expanded version of which is currently Japan-only.
Square Enix hasn't forgotten that pixel-based heritage, however, and has produced a rather entertaining video that takes a Titan boss fight from the latest game and recreates it in a 16-Bit style. Below that is a commentary of the real-game boss fight — thanks Kotaku — for a bit of comparison.
We may be old-fashioned, but we may just prefer the retro-themed reproduction. Check it out below.
[via kotaku.com]