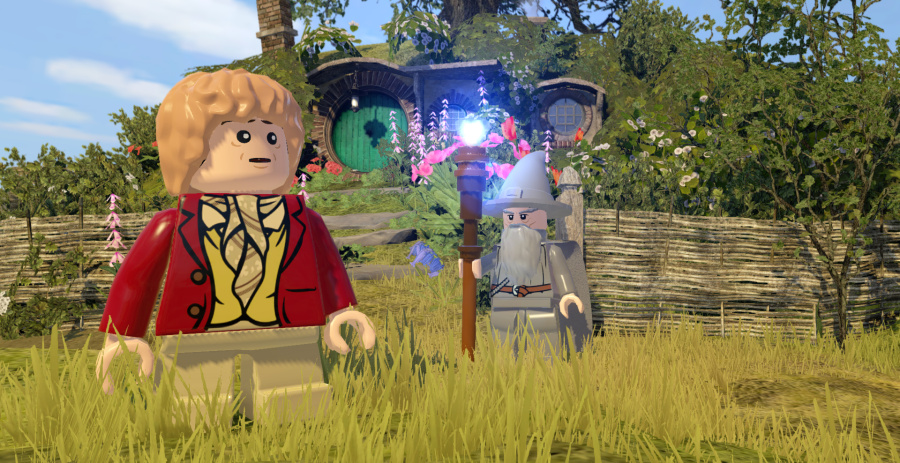 Last week we reported that LEGO The Hobbit was scheduled for a 2014 release on 3DS and Wii U, with thanks to a scanned image of a promotional planner spotted in France - we stuck on the rumour tag for good measure as nothing about the title was confirmed.
Today we come with good news, as Warner Bros. has announced that LEGO The Hobbit will indeed journey across Middle Earth and land on both the Wii U and 3DS in Spring next year. The game will be based on the first and second films in The Hobbit trilogy, An Unexpected Journey and The Desolation of Smaug.
You've the option to select your favourite character from the series, such as Bilbo, Gandalf, Thorin, Fíli, Kíli, Óin, Glóin, Dwalin, Balin Bifur, Bofur, Bombur, Dori, Nori and Ori; each character has their own special ability which allows them to shine in certain situations. The game promises to take you through recognised locations from the films such as Bag End, The Misty Mountains and Rivendell.
Will you save up those pennies and pick up LEGO The Hobbit when it arrives next year? Be sure to let us know in the comment section below.