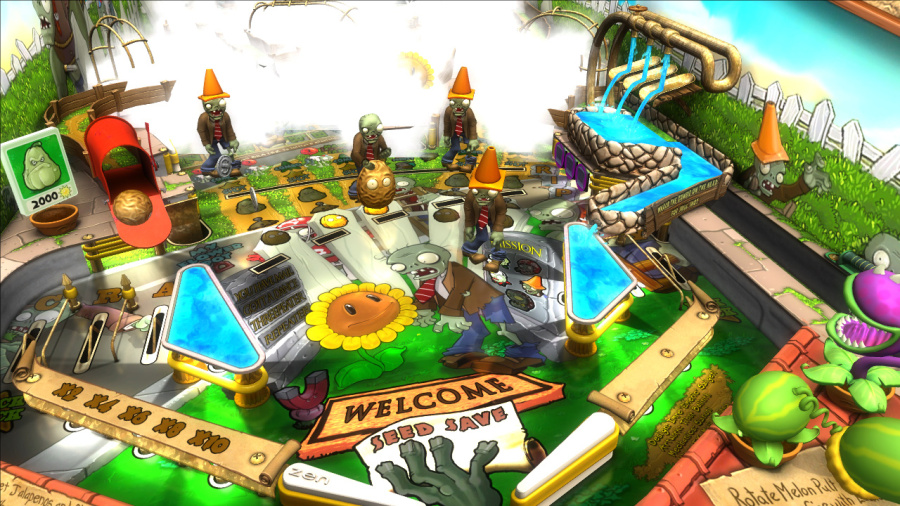 Best known for its pinball titles — though it has dabbled in other genres — Zen Studios earned a starring role in the final Nintendo Direct broadcasts of last year when Zen Pinball 2 was announced for the Wii U eShop. Initially expected in December, it's been pushed back from that original target due to its setup as a free download with extensive DLC — the free app will give access to demos of tables, with packs and individual content sold separately.
It'll be the first game setup of its kind on a Nintendo system, which explains why more time is required to get the infrastructure in place. While the delay and wait for other new games on the Wii U eShop continues, however, the studio has positive things to say about the platform. Speaking to us in an interview to be published later today, the company's VP of Marketing & Public Relations, Mel Kirk, described the support from Nintendo when porting the game to the system, and picked up on the message from various other developers that the Wii U eShop is a service open to smaller studios.
We have experienced the same challenges that are presented on any new platform or device. Nintendo's support has been excellent, we really could not have asked for more support from them. Overall, it has been an extremely positive experience and I think the doors are wide open for other small studios to bring games to the Wii U. This is an amazing development for Nintendo; huge, positive changes have been made since the days of WiiWare.
The positive comparisons against WiiWare, thankfully, keep coming. Check back later today for the full interview where we discuss the performance of the Zen Studio's pinball titles on 3DS, while learning more about the upcoming Wii U release.