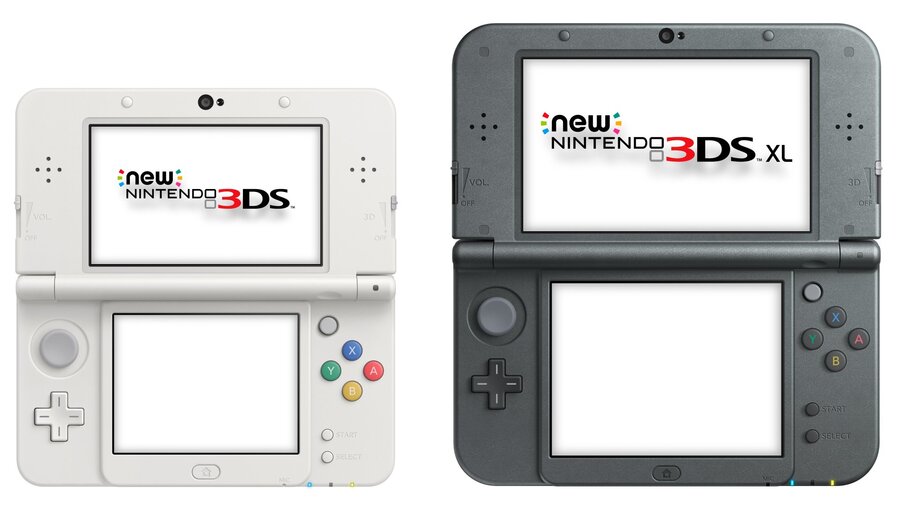 Every few months of each year we do lists of what we consider to be ten of the biggest games on each system that are still on the way. We recently shared a Wii U list for this quarter and, just like in that case, we're going to do one list for 3DS. In our Summer editions we had separate retail and eShop lists but, with a number of games out already, it makes sense to have one list of games we heartily recommend. Remember this list represents games yet to come out (at the time of writing), with the aim being to show some quality titles that could grace your 3DS in the next few months.
While there are some attractive retail games, it's rather extraordinary how many are due in Q1 or the first half of 2016. To name a few of the top of our heads, games in this category include Fire Emblem Fates, Mario & Luigi: Paper Jam, Hyrule Warriors Legends, Final Fantasy Explorers, Project X Zone 2 and, yes, Metroid Prime: Federation Force. We've no doubt missed a few more - and had to leave Mega Man Legacy Collection out of the list following its delay - but that shows how packed the early part of next year is for 3DS gamers in the West.
Beyond that, the 3DS has some frustrating discrepancies between North America and Europe; some games will be listed below that are important Holiday releases in NA but aren't coming to Europe until early 2016, and the EU has Atlus games on the way that are long since out in NA. We don't have to like it, but that's the way it is.
As always we've also found room for some eShop titles, and overall there are some pleasing titles on the way that are expected this year. So, let's get to it.
---
Announced during this year's E3, this incorporates the game engine from The Legend of Zelda: A Link Between Worlds in a co-op experience very much in the style of Four Swords. In this case three players tackle dungeons together - though single player is an option - either locally or online, with the gimmick being the use of a totem mechanic to reach higher levels. We had some concerns about this as a solo experience in our recent preview, but it's undoubtedly an important upcoming release for the 3DS.
---
This franchise has been a phenomenon for Level-5 in Japan, with multiple games, the anime series and a broad range of toys being hugely successful in the country. It'll be intriguing to see whether the RPG - with superficial similarities to Pokémon but nevertheless boasting unique mechanics - can take off in the same way in the West. We loved what we played in a localised build, so we're pretty confident this'll be worth the wait.
---
A surprising E3 reveal, primarily due to the fact Chibi-Robo! is getting its own retail release and amiibo in the West, and also as it's a fairly conventional platformer. The little robot does use his plug extension in various ways as a whip, and this is certainly high on the charm stakes; though it is loveable we nevertheless gave it a modest recommendation in our review. It's a major 3DS release, however, and we're cheekily squeezing it in (at the time of writing) just before it hits stores in North America.
---
One of the more successful Pokémon spin-off series, this dungeon crawling adventure makes its way to 3DS and promises that you "will battle alongside Legendary and Mythical Pokémon to save the world in a sweeping tale of adventure and mystery". Fans of the franchise can, we suspect, be sure that it'll serve up the gameplay and exploration that's been enjoyed in its predecessors.
---
Dragon Ball has had a big year in the West with successful releases on Sony systems, in particular; this 3DS fighting game will have a whole load of characters to choose from and a story mode to tackle. Intriguingly, some bundles and pre-orders include a 3DS download of the Super Famicom (SNES) Japanese version of Dragon Ball Z: Super Butōden 2.
---
A rare case of a release coming to Europe with no indication - as we write this - of when it'll come to North America. We were big fans of its predecessor on the 3DS, and with amiibo support joining a load of new outfits and challenges this is sure to please those that enjoy some fabulous fashion. Some may snort in derision at games like this but gaming is for everybody, and this could be a great title for its target audience.
---
Image & Forms's follow-up/spin-off to SteamWorld Dig is almost upon us, and the 3DS is the lead platform. It brings skill-based 2D strategy to the table, as you raid and attempt to loot ships full of dangerous foes. We recently shared extended hands on impressions of the game, and for strategy fans this is certainly one to watch closely. Oh, and the robots wear hats.
---
Still due this year, this is an enhanced remake of the DS retail release, with promised improvements to gameplay, 60FPS performance, autostereoscopic 3D, new difficulty settings and enhanced visuals. The 3DS isn't graced with many tense, atmospheric horror games, so we're hopeful that this one will scratch an itch for that genre.
---
This certainly adds diversity to the list, as it's an app in which aspiring game makers can teach themselves to use BASIC, in the process using all of the available tools to make their own 3DS games. This will expand upon the features in DSiWare title Petit Computer and include more tools, assets and capabilities, which means programmers should be able to create and share some fun and innovative games.
---
A gravity flipping action platformer that was originally on DSiWare, this is heading to the eShop on Wii U and 3DS later this year in remastered form. Saturnine Games has confirmed that this remake will have additional levels, online leaderboards and even Miiverse stamps. There'll be off-TV GamePad play for Wii U and stereoscopic 3D on 3DS, and the visuals have clearly been cleaned up a fair amount. Definitely worth having on your radar.
---
Honourable Mentions
Shütshimi - still awaiting updates on 3DS progress
Late Addition
Stella Glow should have been in the top 10 (added here two hours after the article went live), but we just missed it when compiling our list for publication. It's out on 17th November in North America, and is certainly worth following closely.
Likewise with The Legend of Legacy, a 13th October release in North America (due next year in Europe).
---
So there you have it, ten games (and honourable mentions) that we think are worth following on the 3DS. Some in Europe will have to wait until next year for a few of these; we're pretty sure the first of these lists in 2016 will be an absolute doozy.
Let us know which you're most looking forward to in the poll below (you can choose up to three options) and, as always, in the comments.