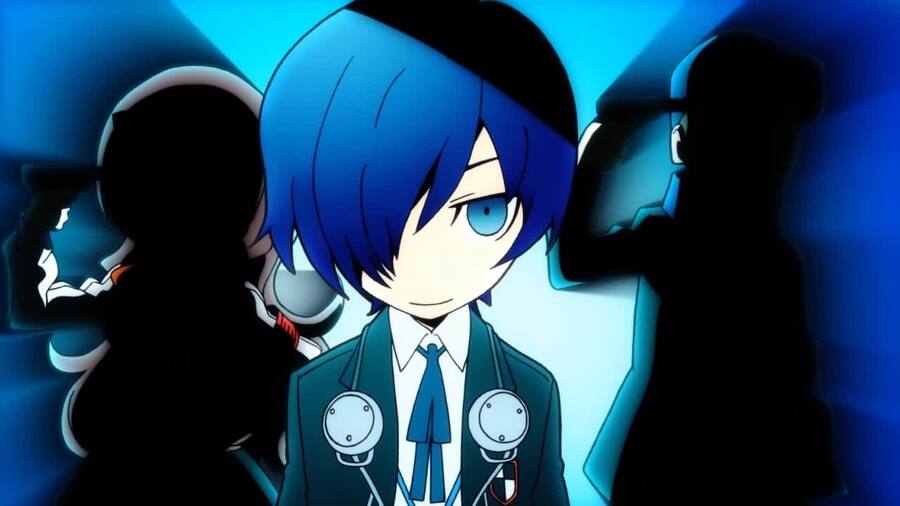 Persona Q: Shadow of the Labyrinth is aiming to be a tasty mashup of Etrian Odyssey with themes and characters from Persona 3 and Persona 4. Atlus today has released videos featuring the main heroes from both P3 and P4, complete with their English voice acting.
P3 Hero is in the top video, while P4 Hero is on bottom. These aren't the actual names of the characters, mind you. Those are decided by you: P1.
Atlus additionally announced that the Persona Q Premium Edition previously announced for Europe will also be making its way to North America. The premium edition on both sides of the pond will include:
the Persona Q: Shadow of the Labyrinth game
a Persona Q-themed protective Nintendo 3DS case (can house a 3DS XL)
the "Sounds of the Labyrinth" music CD
an exclusive art book
eleven Persona Tarot Cards
a collectible outer box
Non-premium retail copies will also come with the tarot cards, with the first run of the game also decked in special packaging. The tarot cards are the second half of a two-part set, the first coming with copies of Persona 4 Arena Ultimax.
Persona Q will release in North America this 25th November, with a European release coming three days later.