Launching today on Nintendo Switch is Zen Chess Collection, and if you act quickly, you'll be able to grab it for pennies.
As the title suggests, this is a collection of minimalist chess puzzle games which aim to test your skills in a series of 600 challenges. Its eShop description states that it's "designed for experienced chess players and newcomers alike", so anyone with an interest in the game should be covered. Here's a quick feature list:
Main Features:
- Enjoy beautifully designed chess boards and pieces, built with a lot of love and craftsmanship
- The original soundtrack, specially composed to increase your focus and concentration
- Four full games with a total of 600 puzzles carefully curated by a Chess Grandmaster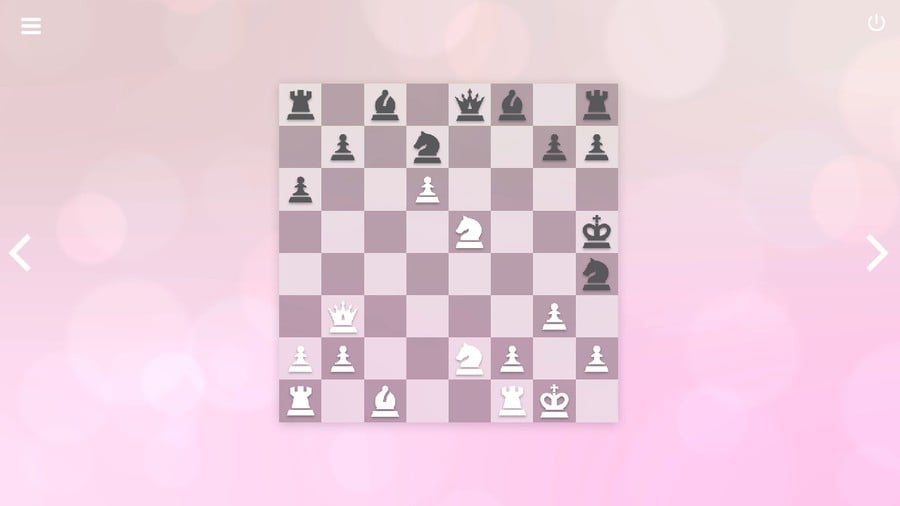 Its standard price on the Switch eShop will be $3.99 / £3.49, but an offer available on both the European and North American stores currently means that you can download it for just $0.99 / £0.87. This offer only lasts until 19th November (next Tuesday), so make sure to have decided on your purchase by then.
What do you think? Worth a download at that price? Share your thoughts with us below.