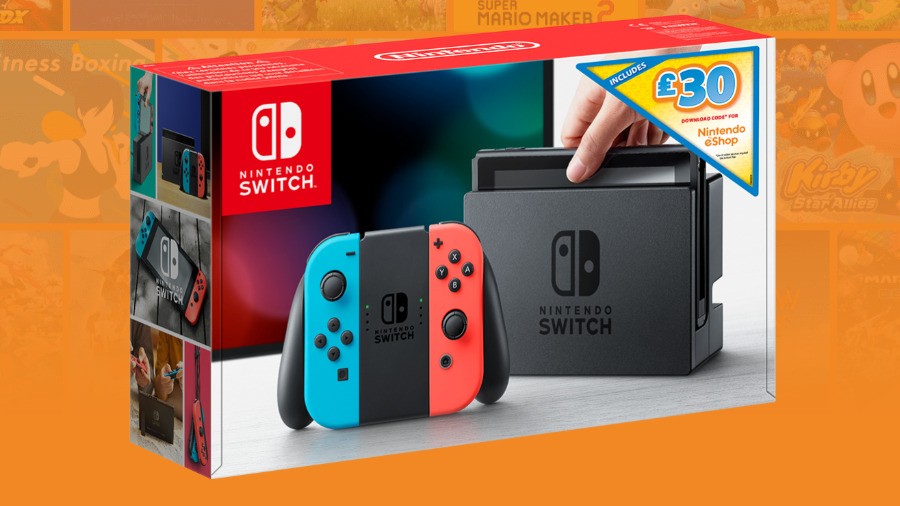 Nintendo of Europe has announced a new Switch bundle which comes with a download code for eShop credit to the tune of £30 or €35.
Available for a non-specific 'limited time', you'll be able to pick up a brand new console with Neon Red and Blue Joy-Con (or the grey ones if you prefer your on-the-go gaming to be discrete) at participating retailers and fill it up immediately with indie hits from the eShop.
A quick look on the interwebs shows the bundles available for £279.99 from all the usual places - keep a look out for the label in the corner to make sure you're getting the credit. We've collected some examples of the base bundle below, but there are other packs available with physical games and goodies.
How does this deal strike you? We like the idea of waiting for one of the frequent eShop sales and picking up half a dozen indie gems with a new console. Let us know if you'd be tempted with eShop credit in the usual place.