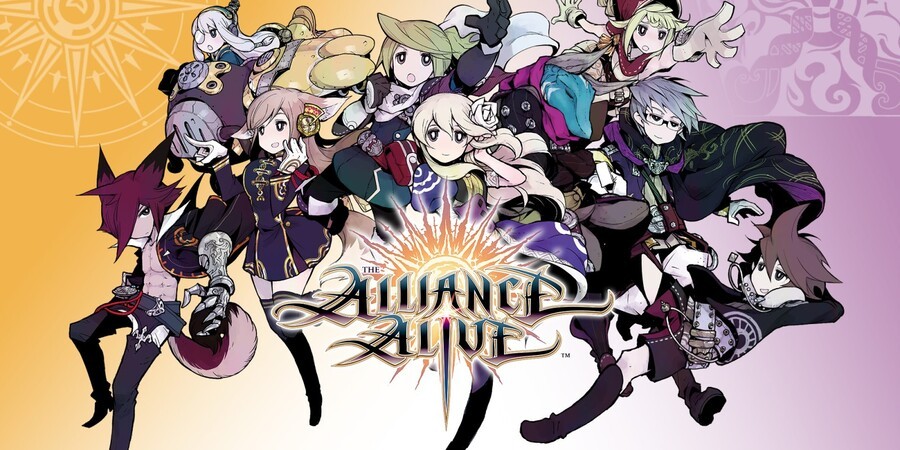 Update: The lovely people at Gematsu have informed us NIS America is hosting a video presentation on 11th March, where The Alliance Alive HD Remaster is expected to be announced for the west. The website also discovered the following URL - nisamerica.com/games/alliancealive - which currently loads an "Access Denied" page.

---
Original Article: The weekly issue of Famitsu has revealed the 3DS title The Alliance Alive will be receiving a high-definition remaster this fall within Japan. The game will be released on multiple platforms including the Nintendo Switch.
The role-playing title was originally developed by Cattle Call, with the assistance of Grezzo and FuRyu. It arrived in Japan in 2017 and was published here in the west by Atlus in 2018. The dream team behind this game previously worked on The Legend of Legacy and classics such as SaGa, Final Fantasy, and Chrono Trigger.

Here's some more about the 3DS version from Nintendo's website:

The time for resistance has come. The world is about to change yet again...
The makers of The Legend of Legacy bring the classic JRPG back to form in The Alliance Alive, a new adventure that evokes the nostalgia of the JRPG greats by offering huge world-exploration, an intertwining story of 9 protagonists, and well-designed battle mechanics.
One thousand years ago, Daemons invaded the world of Humans. They subjugated Humanity and created the Great Barrier to separate the realms. The world was thrown into upheaval, and the Dark Current was born. Humanity was decimated and now Daemons rule atop a hierarchical society. However, the time for resistance has come. The world is about to change yet again...
A World Like No Other
Built on a sprawling world brimming with numerous secrets to discover, players will need to establish and unite guilds throughout the four realms while battling the Daemons.
Engage in Unique Combat
Use the "Ignition" system, a part of the turn-based combat that allows for deep customization and nuanced gameplay, to reach an enhanced state and deliver devastating Final Strikes.
In our 3DS review, we gave this title nine out of ten stars and said the development team did a great job addressing the complaints of its predecessor while building upon its strengths. The engaging story, expansive world, deep combat and unique progression options also mean it is a must-play for fans of the JRPG genre.
For more information, check out the fancy game site and 3DS trailer below:
Would you like to play this game on your Nintendo Switch? Have you played the 3DS version? Tell us in the comments.
[source gematsu.com]