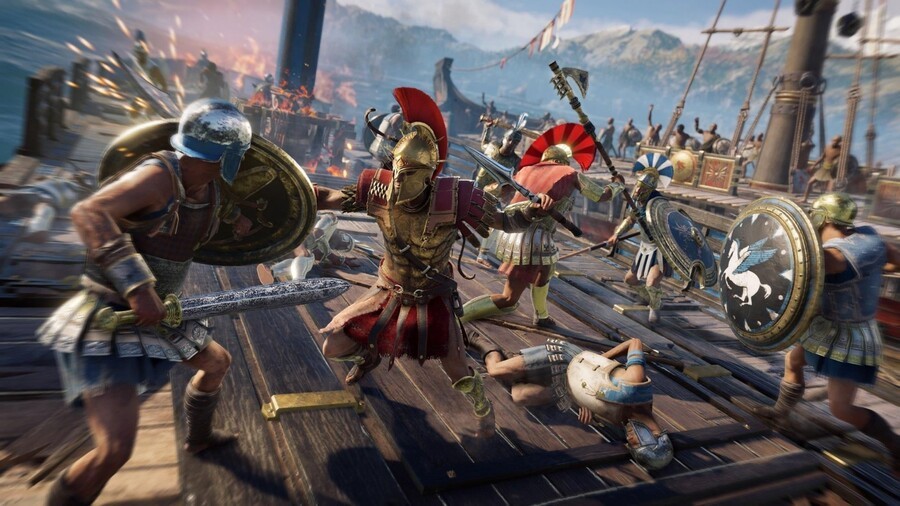 Last week saw the release of Assassin's Creed Odyssey on all major platforms, including a cloud version available on Nintendo Switch in Japan. If you're interested in seeing how this cloud version of the game runs on Nintendo's console, you'll probably want to check out the video below.
As you may well be aware, this cloud version allows the user to stream the game from a remote PC, with footage being beamed through the magic of the internet to the player's Switch. While the game is too technically demanding in its current state to run natively on Nintendo's machine, this streaming method is a nice workaround for those who don't own other consoles - provided you're happy with the rental purchase behind the product and have a strong, stable internet connection, of course.
The video below comes from IGN Japan, giving us a good look at almost 20 minutes worth of footage. As you can see - for Japanese users, at least - the game appears to run smoothly and looks rather lovely to boot.
Last week, the first batch of screens from the Switch version of the game was also released, along with confirmation that the client necessary to host the cloud stream only takes up 44MB of storage space on your console.
What are your thoughts on the Switch having cloud versions of major releases? Would you like to see more? Let us know down below.
[via youtube.com]