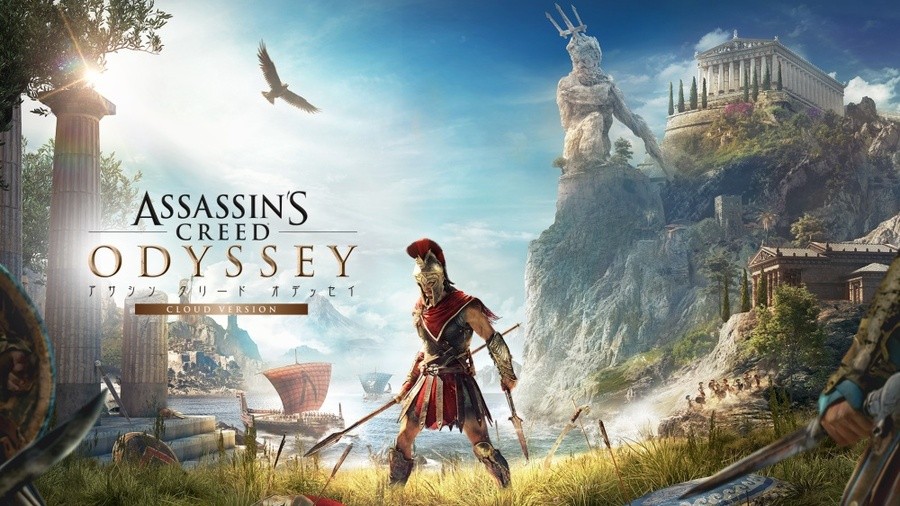 The first batch of screens has been released for the Nintendo Switch cloud version of Assassin's Creed Odyssey, along with a few other interesting pieces of information, too.
If you've missed the news on this one, Assassin's Creed Odyssey will be available to play on Switch in Japan starting from tomorrow - the catch being that it will actually be a cloud-based version of the game running on a remote PC with footage being streamed to the player's system over the internet. This means that Switch players can enjoy a game which would otherwise be far too technically demanding to run on the console, however, and the screens below provide us with a good look at just how beautiful it has the potential to be.
Of course, the issue here is that the clarity of the image on screen - as well as the quality and accuracy of your controller inputs - may suffer as a result of heavy network traffic or poor connection speeds. Also, if the similarly-functioning Resident Evil 7 cloud version is anything to go by, it'll be pretty much unplayable outside of Japan.
Elsewhere, though, you may be interested to know that the cloud version of Assassin's Creed Odyssey can be played across all available Switch modes - handheld, TV, and tabletop, and will only take up 44MB of space - that's less than your average uncompressed audio file. This is, of course, due to the fact that the software is simply a client used to host the stream, rather than an actual game being downloaded onto your system.
What is your stance on cloud streaming on Switch? Would you like to see the biggest games arrive on Switch this way, or do you feel that games should only be released if they can be done so on the console itself? Let us know your thoughts in the comments.
[source ec.nintendo.com, via nintendosoup.com]