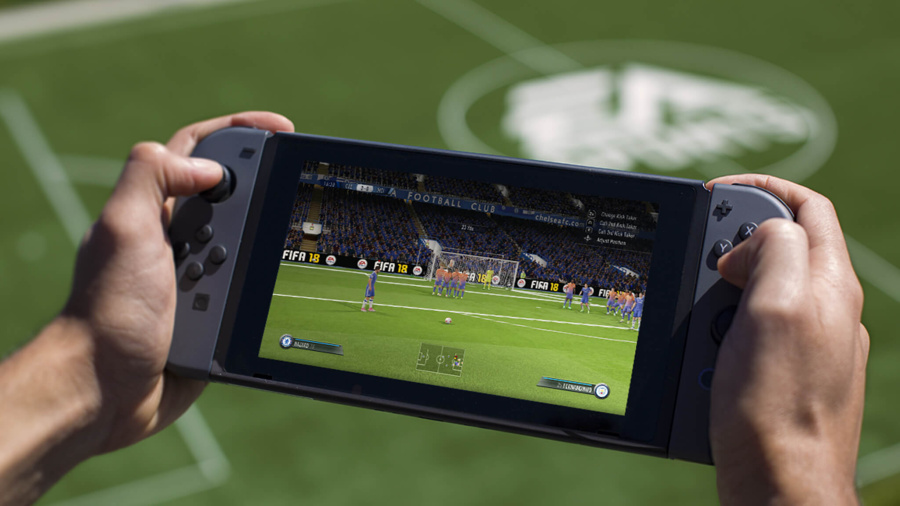 FIFA 18 launches this week, and while the Switch version lacks some of the key features of its console counterparts, it does have at least one exclusive item which your Sony and Microsoft-owning chums won't be getting.
A screenshot has emerged which shows an exclusive Switch kit which can be unlocked in the game. The red shirt comes emblazoned with a Switch logo, and reminds us of that time when English side Arsenal were sponsored by Sega.
We'll be giving our verdict on FIFA 18 as soon as we have review code, which hasn't turned up yet. Make of that what you will.
[via reddit.com]