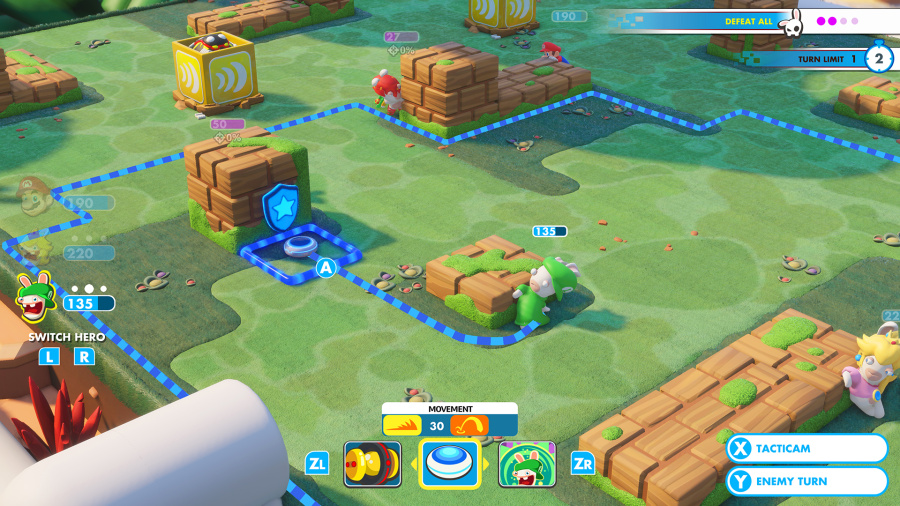 The Switch's ability to behave like a portable and a home console has surely helped it become a resounding commercial success, and Mario + Rabbids Kingdom Battle's lead narrative designer Andrea Babich has heaped even more praise on the hybrid nature of the system, stating that it offers "something unprecedented" in the games industry.
Speaking in an interview with We Write Things, Babich said:
The name says it all: the seamless switch between handheld and couch-style playing. This is something unprecedented and it allows players to focus on the same game in very different moments and contexts of the day.

When a game is good, you want to keep playing at that game without interrupting the flow of your choices and actions. I can play at the office during lunch break, then stop, then leave in the evening and resume playing on the bus, then I'm home and resume playing again, always in the stream of the gameplay with reasonably little pause.
What surprised me is how well it works for big, deep games.  You never lose the thread. You keep the pace. This was so true for The Legend of Zelda: Breath of the Wild, for example. And I think it's the same for Mario + Rabbids Kingdom Battle.
It seems that everyone has a different way of enjoying Switch; many of us in the Nintendo Life office play in portable almost exclusively, while others swear by the docked mode. However, as Babich says, it's the ability to toggle between the two which makes the console so appealing. 
What's your take? Let us know with a comment.
[via wewritethings.co]