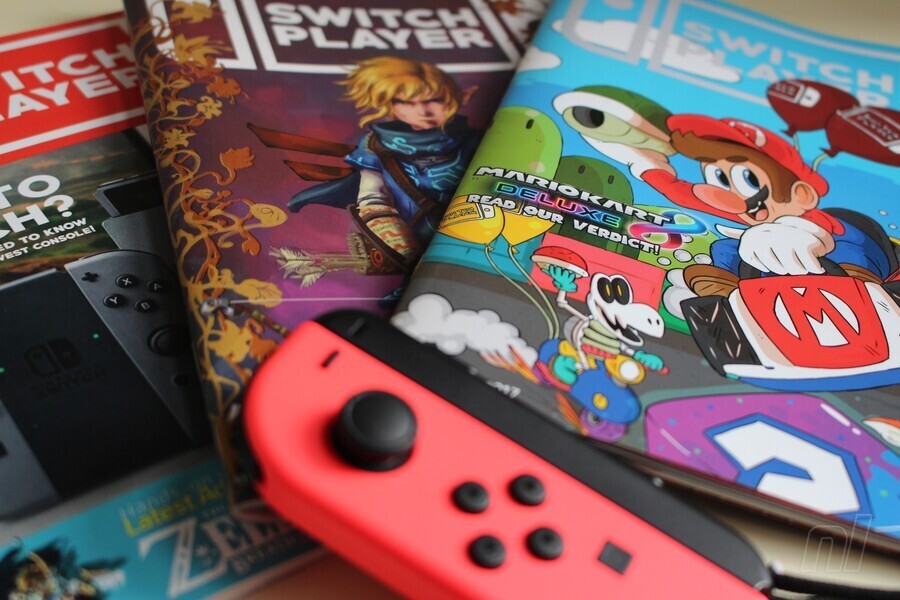 It's been a while since we took at look at the debut issue of Switch Player, a unique online and paper-based fanzine devoted to covering all the latest news about Nintendo's hybrid console. Since then we've had two more issues arrive through our letterbox, which makes this the ideal time to have another look at this interesting publication.
Issue 2 leads with The Legend of Zelda: Breath of the Wild, which is immortalised in a cover image produced by Justin Paul. Within the magazine you'll find reviews for all the big launch titles on Switch, including 1-2-Switch, Super Bomberman R, Fast RMX and I Am Setsuna. There's also an exhaustive analysis of the system itself, picking apart the console's launch and deciding if it has been worth the wait.
The usual raft of guest writers are present and correct, with the likes of Ryan Brown (UK's Daily Mirror), Andy Robertson (Family Gamer TV and Nintendo Life) and Daan "NintenDaan" Koopman all contributing to the magazine. Much of the feedback received from issue 1 has been actioned as well, leading to a tighter magazine all round.
Issue 3 has some eye-catching Mario Kart 8 Deluxe artwork on its cover, courtesy of Steve Gregson. There's a review inside as well as an extensive look at the history of this evergreen series. EGX Rezzed gets a full report, and there's an interview with Tequila Works regarding the gorgeous-looking RiME. Other reviews include Wonder Boy: The Dragon's Trap, Voez and Graceful Explosion Machine; while there aren't as many big-hitters included thanks to the slowdown of Switch retail releases, there are plenty of eShop titles to pick over.
Issue 3 sees Switch Player settle into a set format which includes previews, interviews, reviews and a smattering of features. It's even tighter than issue 2, but the team has made it clear that reader feedback will continue to shape the future of the magazine.
If you like the sound of Switch Player then you can buy all three issues for £9.99, a single issue for £3.99 or show your support via Patreon. You can also download PDF copies here.