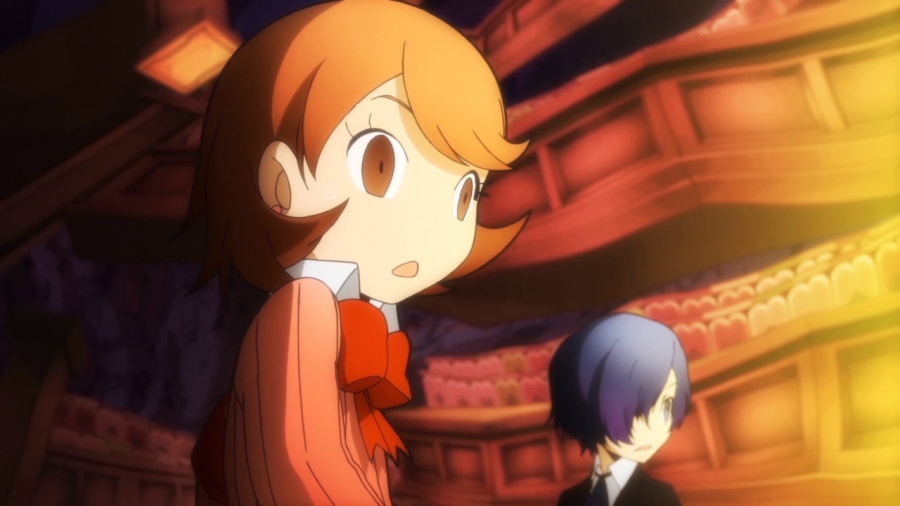 This week's Persona Q: Shadow of the Labyrinth pre-release content, courtesy of Atlus, includes a preview of the Persona Q: The Wild Cards Premium Edition art book, along with two new character trailers of the lady in charge and one of the strangest characters yet seen in the Persona series.
The Persona Q: Shadow of the Labyrinth art book features characters designed by the renowned Shigenori Soejima in Persona Q's chibi-inspired style, settings from the Yasogami High School Culture Festival, and several rare promotional illustrations. You can view a ten-page preview right here.
Featured in her own trailer this week is Yukari Takeba, Gekkoukan High's born leader and future person you'll least like to deal with in human resources, always ready to manage everything for everyone at all times:
Standing as a light-hearted counterpoint to Yukari's grim determination is Teddie, the living bear-shaped mascot suit with the somewhat high-pitched blonde guy as an ego manifestation making an appearance from Persona 4:
Is the art book tempting you to give the Persona Q: The Wild Cards Premium Edition another look, or will you be sticking with your original purchase plan, if it involved a purchase at all? Let us know in the comments!