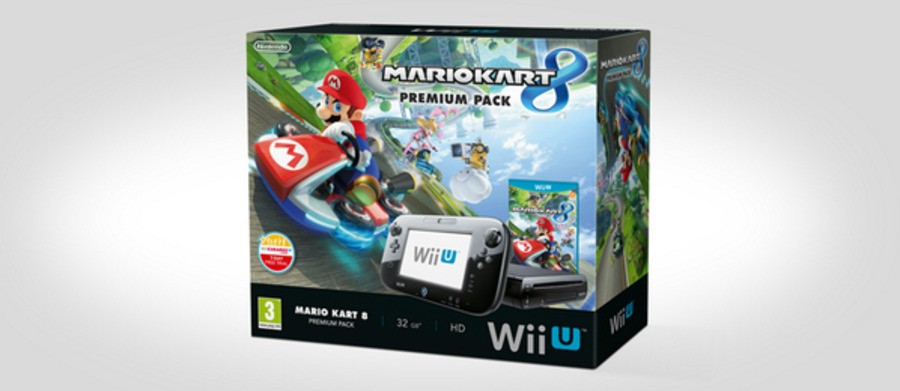 Throughout the last couple of months Nintendo ran the excellent free game with Mario Kart 8 promotion, with Europeans choosing between 10 games and four being available in North America. It was a great deal for those either buying the game or the Mario Kart 8 hardware bundle.
That offer expired on 31st July, however, an inevitable moment that nevertheless brings an end to what was an exceptional deal. It seems that major UK supermarket chain Sainsbury's is keen to maintain interest in the MK8 system, however, as it's cut its retail price by £40. You can see the offer on this product page, with the system reduced to £209.99, down £40 from its recommended price.
During the period of the free game offer there were frequent deals at different retailers in the UK — many typically offered the bundle for around £230, though there was a brief and hugely popular offer at £199 at Tesco. Taking the typical rate from before 31st July, however, this is still a saving of around £20-£30 over the market price.
It makes sense that, with the free game now a thing of the past, retailers may push the system's price down a little to retain its sense of 'good value'; whether Nintendo will support this by reducing the wholesale rate again this year, or whether other retailers will mimic this sort of drop regardless, will be interesting to see.
Does this sort of deal tempt you, and what do you see as the 'sweet-spot' price for Wii U systems to start flying off the shelves? Perhaps £199 in the UK, around $229.99 in the US? Perhaps less than that? Let us know what you think.