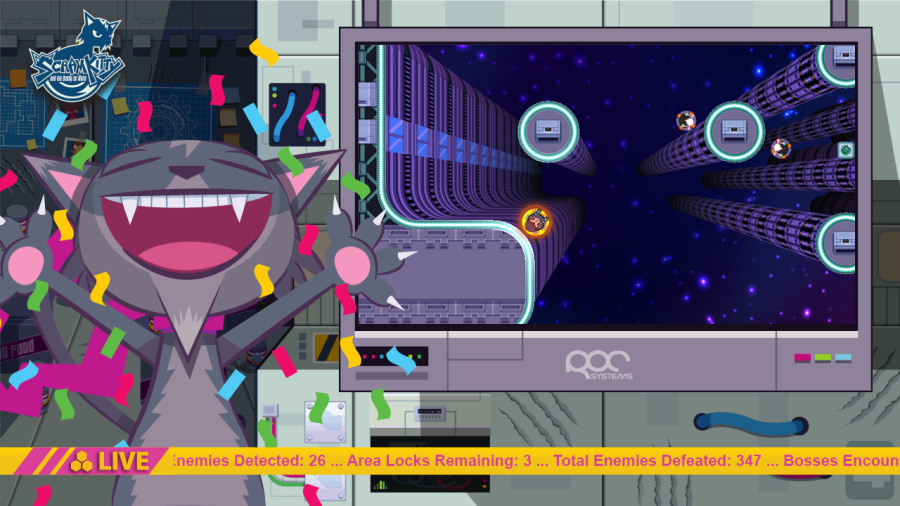 Dakko Dakko has kept relatively quiet since the announcement of its Wii U eShop title Scram Kitty and His Buddy On Rails, with scarce details about the oddly-named game. But following the iDÉAME conference in Madrid, in which indie developers had the opportunity to showcase their upcoming eShop titles, Dakko Dakko has released some screenshots that showcase Scram Kitty's unique, colorful visual style.
While gameplay details remain a secret, Dakko Dakko noted that more information would be coming shortly. Scram Kitty and His Buddy On Rails is set for release in late 2013.
Have these screenshots piqued your interest in this quirky title? Let us know in the comments section.
[via dakkodakko.com]