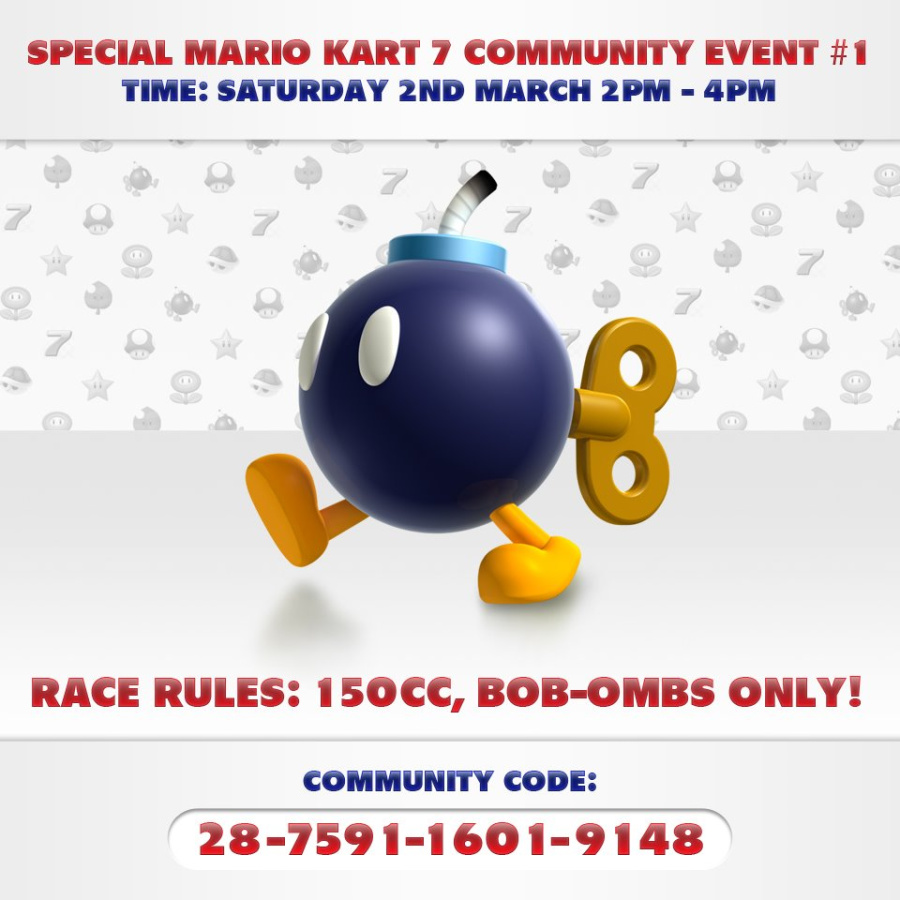 Grab your race suit and join Nintendo UK in a special Mario Kart 7 community event happening right now. The event has been arranged via the official Nintendo 3DS UK Facebook page and is due to last until 4PM GMT.
"The special Mario Kart 7 Community event code is 28-7591-1601-9148. The event is now open, good luck to all competitors! The event ends at 4PM GMT, at which point this Community will no longer be accessible. The top 3 racers will be announced at 6PM on this page."
If you decide to join, keep an eye out for our team using the [NL] prefix.
[via facebook.com]