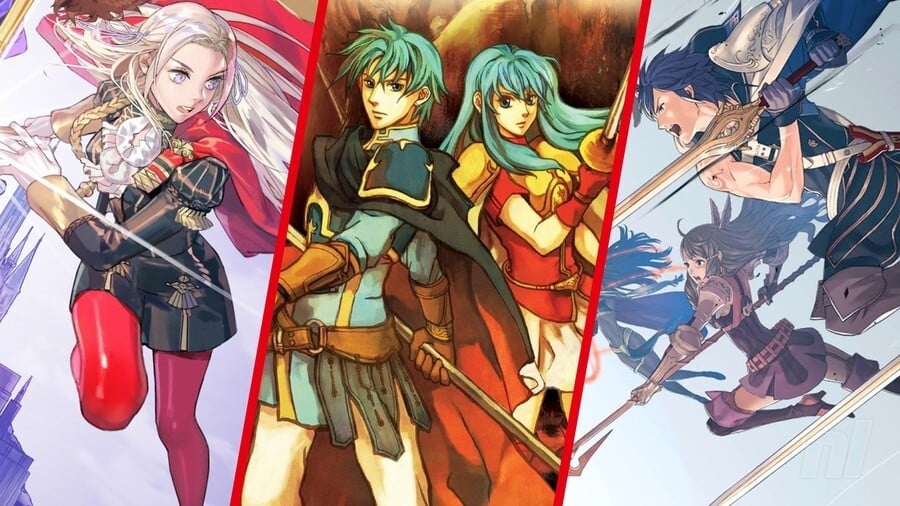 Earlier this week the Fire Emblem series celebrated the 30th anniversary of its Japanese debut. In honour of the occasion Japanese Nintendo Switch Online subscribers (or any Switch Online subscriber with a Japanese Nintendo Account) are able to play two special versions of the original Famicom game on Switch right now.
Of course, in the West we had to wait until 2003 to get a localised entry of The Blazing Blade on Game Boy Advance, but with thirty years under the franchise's belt we thought it timely to republish our list of the best games in the series to release in the West, originally published in February. If you disagree with our personal ranking, our reader poll of the best Fire Emblem games might make for an interesting comparison. Enjoy!
---
It might have taken a while for Nintendo's premier SRPG series to find its feet in the West, but the storming success of last year's Fire Emblem: Three Houses on Switch proves that 30 years since first launching in Japan Intelligent Systems' turn-based strategy series is now up there with the Marios and the Zeldas in terms of hallowed Nintendo franchises. With so many entries and nary a low point among them, it's high time we attempted to wrangle them into a ranked list. As you can see below, we have done just that and landed upon our personal ranking of the best Fire Emblem games available to humanity.
Well, that's not quite correct. You see, we haven't included Japan-only Fire Emblem games that never officially left their homeland. That means you won't find the Super Famicom trio Mystery of the Emblem (in its original or 'New' form), nor Genealogy of the Holy War, Thracia 776, The Binding Blade on GBA or the ephemeral BS Fire Emblem for the Satellaview. We've got our fingers crossed for rereleases/remakes of those Japan-only treasures, but in the meantime we'll have to 'make do' with the little lot below.
We have included the spin-off Fire Emblem Warriors and the mobile game Fire Emblem Heroes, although we decided against Tokyo Mirage Sessions #FE (Encore) on the grounds that it's really a Shin Megami Tensei game with Fire Emblem cameos and it seemed a tad unfair to rank it here when the title doesn't even feature the words 'Fire Emblem'. Fire Emblem Warriors might be Musou in Fire Emblem clothing, but it's got plenty of that clothing, no?
If there's one thing that's clear from the list below, it's that the overall quality of this series rivals the Mario and Zelda franchises in terms of consistency. Ordering these was a real challenge; it's not really possible to play a 'bad' Fire Emblem game. If you're interested to find out how our personal list differs from the that of Nintendo Life readers, check out our reader-voted poll of Fire Emblem games.
So, climb aboard your mounts if you've got 'em, and prepare for battle as we countdown the best Fire Emblem games ever...