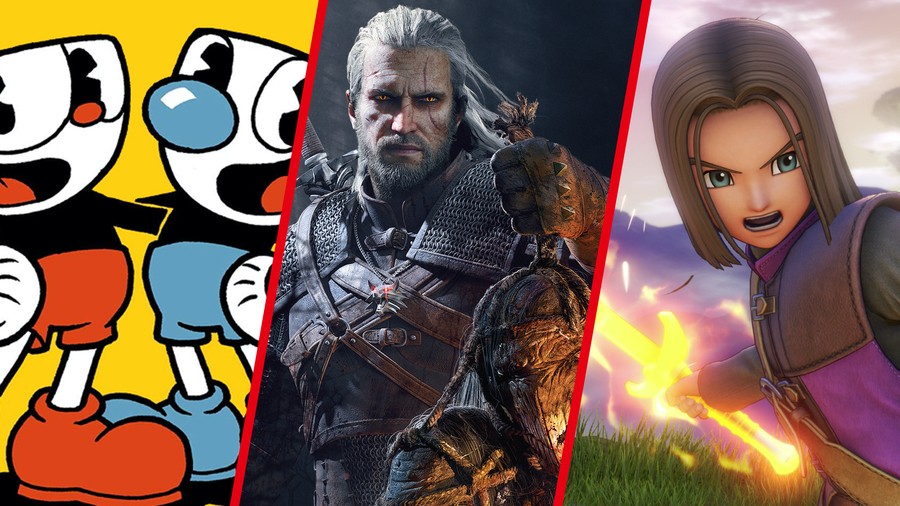 We're all keenly aware that the Nintendo Switch isn't as powerful as the Xbox One or PlayStation 4, but that hasn't stopped it playing host to some incredible conversions throughout 2019. Some of these are ports which, when you really think about it, have absolutely no right whatsoever to be on a console that you can carry around in your rucksack. Developers have worked wonders to condense some of the most spectacular AAA experiences of recent memory onto what is, essentially, a portable gaming platform.
We think these achievements are worthy of praise, so we've compiled a list of our top 10 favourite Switch ports of 2019. You'll find the list below, but we'd also like to hand out some honourable mentions to some of the other amazing ports we've seen this year. Downwell, while not technically impressive, plays best on Switch because you can rotate the screen vertically and use it with the Flip Grip accessory. NBA 2K20, despite having some questionable microtransactions, is an impressive technical achievement when you consider you're getting the same game as your Xbox One and PS4-owning pals, while Return of the Obra Dinn is simply a remarkable video game full stop.
But enough of the also-rans; here are our 10 favourite Switch ports of the past 12 months.
---
So there you have it, our 10 best Switch ports for 2019. Do you think we made the right call here? Did we get the order all wrong, or did we miss out a game that deserved a place? Tell us what you think with a comment below.