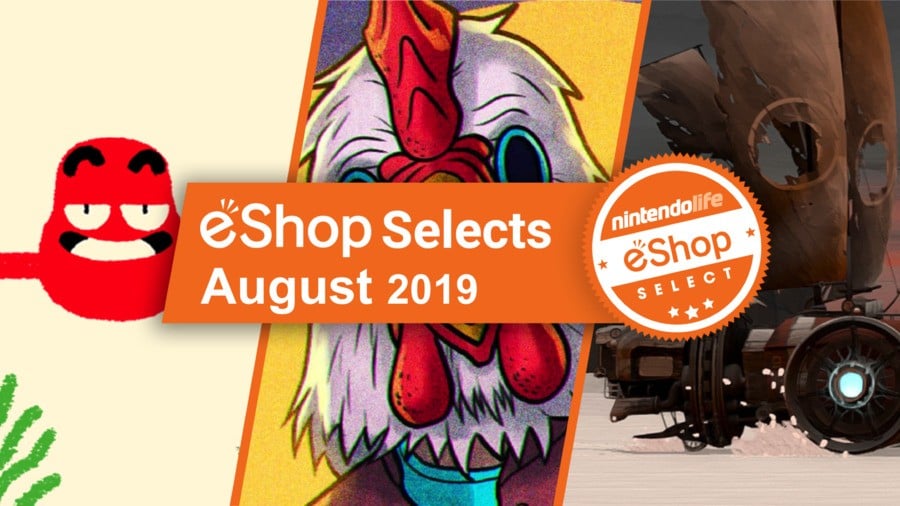 Yet another month has flown by (a month and a week, in fact) and the Switch eShop is as busy, confusing, and fun as ever. You know what that means: it's time for this month's Nintendo Life eShop Selects!
These awards aim to celebrate the best of Nintendo's digital store, giving some love and attention to the games that could so easily be missed in the Switch's ever-growing library.
So, let's get started! Here are the best Switch eShop games of August 2019!
Honourable Mentions:
While these titles didn't quite make our top three this month, they're still certainly worth checking out.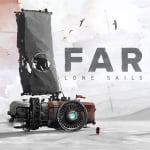 Publisher:
Mixtvision
/
Developer:
Okomotive
Release Date:
18th Aug 2019 (USA)
/
18th Aug 2019 (UK/EU)
Taking third spot this month is the excellent FAR: Lone Sails, which managed to snag a coveted 9/10 from us in our review. Part exploration, part platformer, puzzler, and resource management sim, FAR: Lone Sails is a pretty hard game to describe, but easily one of our favourite experiences over the past few weeks. We said, "FAR: Lone Sails conveys a poignant tale of hope and perseverance, masterfully balancing style with substance for an experience that feels every bit as sublime as it looks... We highly recommend that you give this a spin".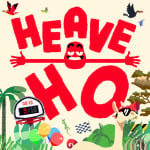 Publisher:
Devolver Digital
/
Developer:
Le Cartel Studio
Release Date:
29th Aug 2019 (USA)
/
29th Aug 2019 (UK/EU)
In second place we have Heave Ho, which managed to win over the team with its wonderfully barmy multiplayer chaos. This is one of those games that'll have you and your friends laughing and shouting at each other in equal measure, and is definitely up there amongst the higher tier of couch co-op experiences on Switch. We gave this one a very solid 8/10 in our review.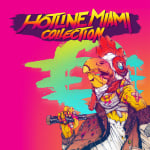 Publisher:
Devolver Digital
/
Developer:
Dennaton Games
Release Date:
19th Aug 2019 (USA)
/
19th Aug 2019 (UK/EU)
Taking the gold this month, though, is Hotline Miami Collection. This collection gathers together the brilliant original Hotline Miami and its inferior but still enjoyable sequel, Hotline Miami 2: Wrong Number. Each offers a slightly different experience, but the puzzle/shooter/brawler mix available throughout is well worth a playthrough in our eyes. We gave the bundle an 8/10, saying that "while time has somewhat diminished the freshness of Hotline Miami's creative violence, both games still offer some of the most addictive and rewarding experiences you can play".
---
< Nintendo Life eShop Selects - July 2019
What was your favourite eShop game last month? (133 votes)
Hotline Miami Collection

14%

Heave Ho

8%

FAR: Lone Sails

7%

Pillars of Eternity: Complete Edition

17%

Bulletstorm: Duke of Switch Edition

9%

AER: Memories of Old

2%

Invisigun Reloaded

0%

Superhot

9%

Gravity Duck

0%

VASARA Collection

4%

Ittle Dew

2%

DC Universe Online

5%

Exception

0%

Never Give Up

1%

Subdivision Infinity DX

0%

Something else (comment below)

23%
Please login to vote in this poll.
---
How we decide our eShop Selects top three: As we reach the end of every month, the Nintendo Life staff vote on their favourite titles from a list of games selected by the editorial team. To qualify for this list, these games must have been released primarily as a digital Nintendo Switch eShop title in that particular month, and must have been reviewed on Nintendo Life; we select the qualifying games based on their review scores.
Staff are then asked to vote for three games that they think deserve to sit right at the very top of that list; first choice gets 3 points, second choice gets 2 points, and third choice gets 1 point. These votes are then tallied to create a top three list, with the overall winner taking that month's top prize.