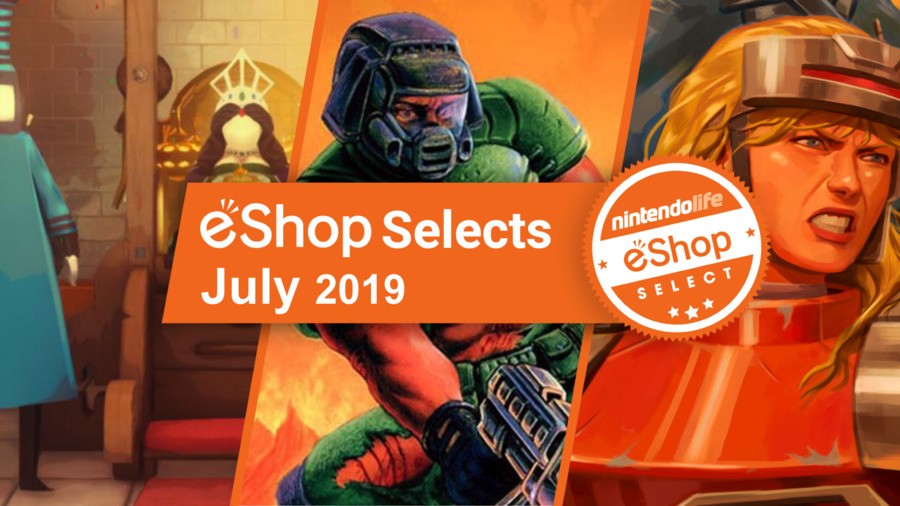 Yet another month has flown by and, as is usually the case, plenty of cracking games found their way to the Nintendo Switch eShop in that time. But which ones are really worth checking out?
These awards aim to celebrate the best of Nintendo's digital store, giving some love and attention to the games that could so easily be missed in the Switch's ever-growing library.
So, let's get started! Here are the best Switch eShop games of July 2019!
Honourable Mentions:
While these titles didn't quite make our top three this month, they're still certainly worth checking out.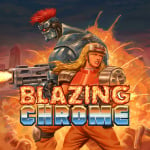 Publisher:
The Arcade Crew
/
Developer:
JoyMasher
Release Date:
11th Jul 2019 (USA)
/
11th Jul 2019 (UK/EU)
Taking third place this month is Blazing Chrome. We awarded this one an 'excellent' 9/10 score in our review, finding it perfect for short gaming sessions. We said, "its slick gameplay and old-school art direction make for an astonishingly fun game full of explosions, epic set pieces and spectacular boss battles", and while the brutal difficulty might not be for everyone, it's well worth a go for those up for a challenge.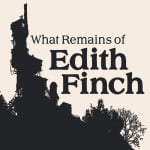 Publisher:
Annapurna Interactive
/
Developer:
Giant Sparrow
Release Date:
4th Jul 2019 (USA)
/
4th Jul 2019 (UK/EU)
In second place is What Remains of Edith Finch, a game that stands out from the crowd thanks to its truly unforgettable story. The contrast between this game and our third place choice this month goes to show just how great the Switch eShop can be; What Remains of Edith Finch is essentially a 'walking simulator' telling a tragic tale that will have you hooked throughout, and serves as a completely different, yet hugely rewarding way to spend your time.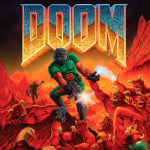 Publisher:
Zenimax Media
/
Developer:
Nerve Software
Release Date:
26th Jul 2019 (USA)
/
26th Jul 2019 (UK/EU)
Taking home the gold this month, though, is Doom. Yes, the original trilogy of Doom games appeared on the Switch eShop out of nowhere this month, and maybe it's partly down to the pure hype of the situation, but we couldn't help but plonk this at the top of the list.
In our review, we mentioned that "this new Switch port of Doom is the best version ever released on a Nintendo system by a country mile". It's not perfect - there are small technical issues that dampen the fun somewhat - but we'd still heartily recommend giving this classic a go.
---
< Nintendo Life eShop Selects - June 2019
What was your favourite eShop game last month? (173 votes)
Doom

43%

What Remains of Edith Finch

8%

Blazing Chrome

10%

Tiny Metal: Full Metal Rumble

8%

Mighty Switch Force! Collection

4%

Super Mega Baseball 2: Ultimate Edition

4%

Lethal League Blaze

2%

Pawarumi

1%

Fantasy Strike

0%

Hyperlight Ultimate

1%

Streets of Rogue

5%

Lucah: Born of a Dream

1%

Dream Daddy: A Dad Dating Simulator

3%

Rise: Race The Future

3%

Something else (comment below)

8%
Please login to vote in this poll.
---
How we decide our eShop Selects top three: As we reach the end of every month, the Nintendo Life staff vote on their favourite titles from a list of games selected by the editorial team. To qualify for this list, these games must have been released primarily as a digital Nintendo Switch eShop title in that particular month, and must have been reviewed on Nintendo Life; we select the qualifying games based on their review scores.
Staff are then asked to vote for three games that they think deserve to sit right at the very top of that list; first choice gets 3 points, second choice gets 2 points, and third choice gets 1 point. These votes are then tallied to create a top three list, with the overall winner taking that month's top prize.