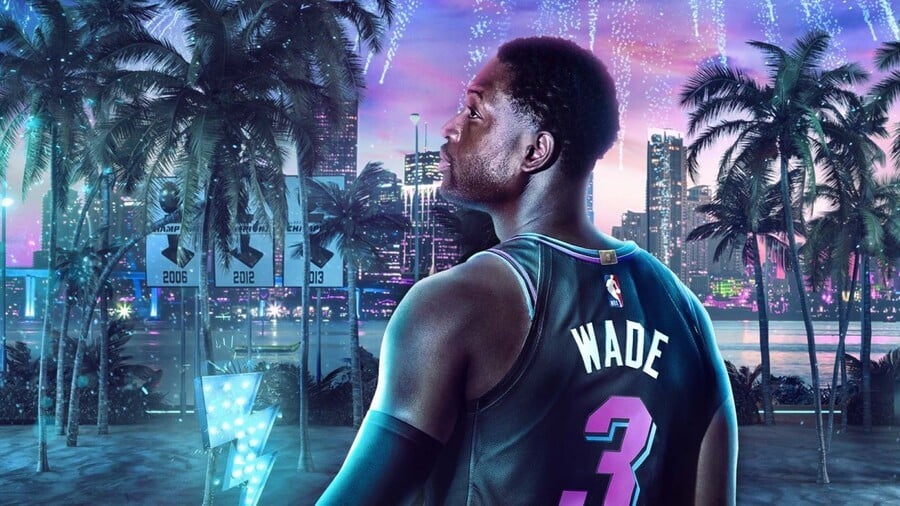 We've discussed our disappointment with EA's approach to Switch at length before. The company's unwillingness to invest in Nintendo's hit console by giving us a FIFA in line with versions on other platforms feels counter-productive, and for every glimmer of hope we get that things might have changed, we see further confirmation that the company just doesn't care about Switch gamers.
Fortunately, not all developers of simulation sports games think the same way, and while basketball fans have had their ups and downs so far on Nintendo's hybrid console, it appears that 2K studio Visual Concepts are all-in on Switch. In conversation with USGamer, Rick Boenisch has discussed the company's commitment to Nintendo's platform and releasing Switch versions with broad feature parity.
Boenisch, senior producer at the 2K studio, discussed the technical mishaps with NBA 2K18, something the team worked hard to rectify and a continuing challenge on Switch as technology advances with the upcoming NBA 2K20:
"Oh yeah, that was fun," Boenisch laughs. "The locker room scenes were very intensive, because there are so many calculations going on with with the shadows, all the technology to make those scenes look as good as possible. And this year there's even more technology to make it look even better, so on Switch we had to get it back to where it was, then improve upon it. So yeah, we're always looking for ways to improve on the Switch version."
He goes on to discuss the experience offered by Switch and how the market for a full-fat, undiluted version exists:
"I think when the demand is there, you get to see the audience who enjoys it, you take advantage of it...
"I put my Switch in my bag with me, and it's awesome to get the chance to just focus in on the gameplay. The flexibility can't be matched with that console."
The Switch version of NBA 2K20 launches on the same date as other platforms - 6th September - and it'll feature everything the other versions get, including the glittering MyCareer mode. Featuring some top-class acting talent with the likes of Idris Elba and Rosario Dawson, we're possibly most happy to see Ernie 'Winston Zeddemore' Hudson in the star-studded line up:
We'll be very interested to see how this new game holds up against previous entries in the series, and there's not long to wait now.
No 'Legacy Editions' for 2K then! We're obviously very pleased to hear it. Are you looking forward to NBA 2K20? Let us know your thoughts below and be sure to check out the rest of the interview over at USGamer.
[source usgamer.net]