If the Nintendo Entertainment System: NES Classic Edition (Nintendo Classic Mini: Nintendo Entertainment System in Europe) has a big flaw, aside from being out of stock in many places, it's those darn controller cables. Some put forward theories for why the cables are so short, but in reality it's possibly just a silly design decision.
In any case, third-parties have been keen to step into the breach - 8Bitdo released a wireless controller, while those seeking to use original NES pads may be interested in an upcoming Retro Fighters adapter. Accessories companies, in theory, have the expertise to support the NES Mini as its controllers use the same connectors as Wii Classic Controllers.
It's with that in mind Retro-Bit has revealed a wired and wireless NES-style controller at CES 2017, each compatible as Classic Controllers and with the NES Mini.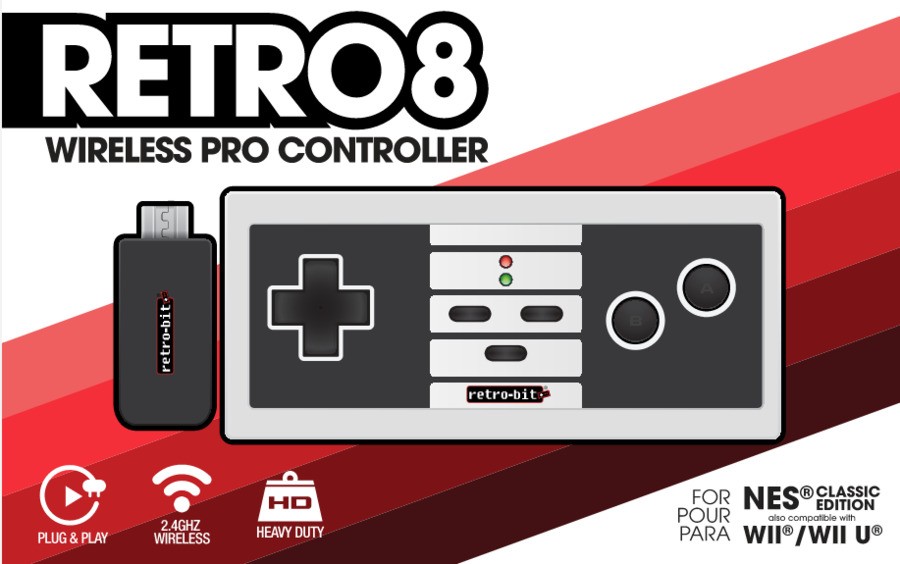 The wired version is due out in February and includes a 10 foot cable, with a price of $9.99. The wireless pad (pictured above) is due in March and will cost $19.99.
The big test with controllers, of course, is how they feel when playing. It'll be interesting to see if these will be up to standard.