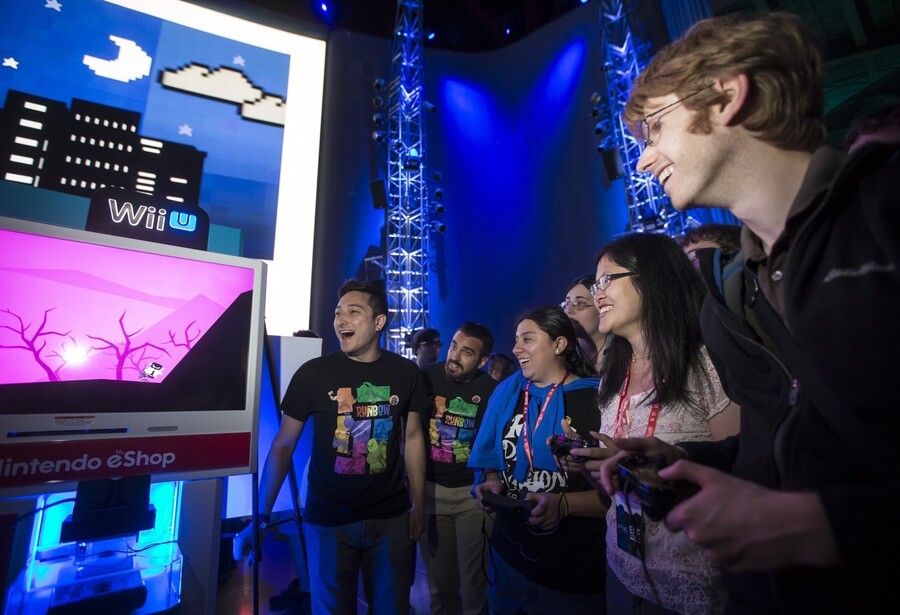 PAX Prime is now right in its peak, with the Seattle event attracting thousands of attendees eager to soak in all there is to offer. Nintendo's been particularly active, too, not only running a booth with plenty of contests and retail games, but also a neat Nindies Lounge with a range of exciting download games.
It's the eShop arena that we're focused on here. There have been two big talking points in the past week - the terrific line-up showcased at a [email protected] event and, of course, the Shovel Knight amiibo. Before we share some thoughts on these topics we want to know what you think, as always.
Let's start with the eShop games - we're eager to know which of the titles you're most excited about (you can choose up to three), and also your overall impressions of the current and upcoming eShop line-up for 2015 and early 2016. You can see all of this week's PAX trailers here, while the sizzle reel is below.
So, what do you think?
Secondly, there's the exciting news of an amiibo for Shovel Knight. While the figure and the concept are rather thrilling (and it's the first Nindie amiibo), there are other areas to consider such as its function as an unlock for future modes and DLC. The overall amiibo range largely adds new functionality or minor extras, with the possible exception of Splatoon challenges, but the Shovel Knight amiibo will seemingly do more than that. It'll unlock co-op functionality, challenges, visual enhancements and content in future games. It's not definitively known that these bonuses won't also be sold separately, but it's an interesting approach.
So, what are your thoughts?
Thanks as always for your votes and chatter in the comments, and we'll be revisiting these topics - influenced by your voting - on Sunday.