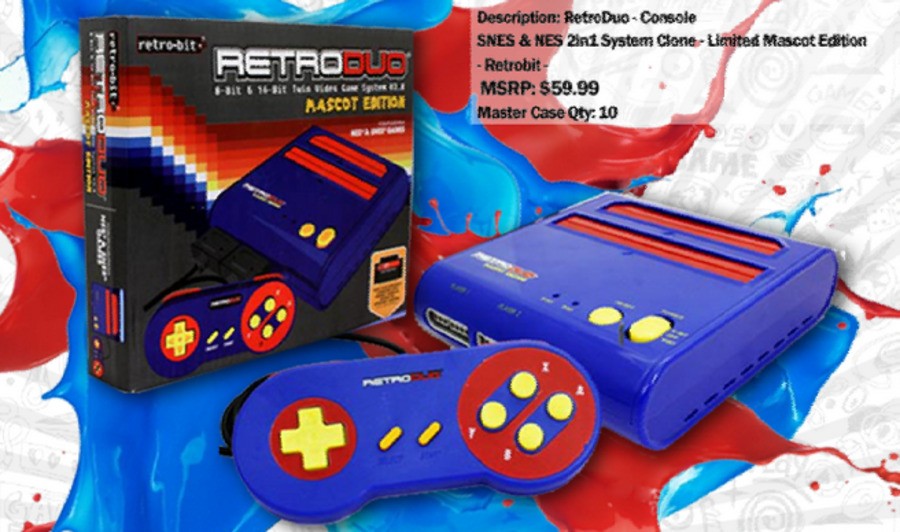 The Retro-Bit RetroDuo clone console may have been surpassed by Hyperkin's Retron 5 and the Super Retro Trio, but it's still a neat little system which allows you to play your old Nintendo games without having to have multiple consoles connected to your television set.
The unit is now being reissued in very limited quantities as a special "Mascot Edition", which is clearly based on Nintendo's famous character, Mario. The RetroDuo plays SNES and NES games - as well as their Japanese counterparts - and accepts original SNES controllers.
The retail price is expected to be $59.99, and you'll be able to pre-order the system over at distributor Innex.
Are you interested in owning a console that comes in Mario's colours, or do you think the more recent clone systems are a better investment? Let us know by posting a comment.