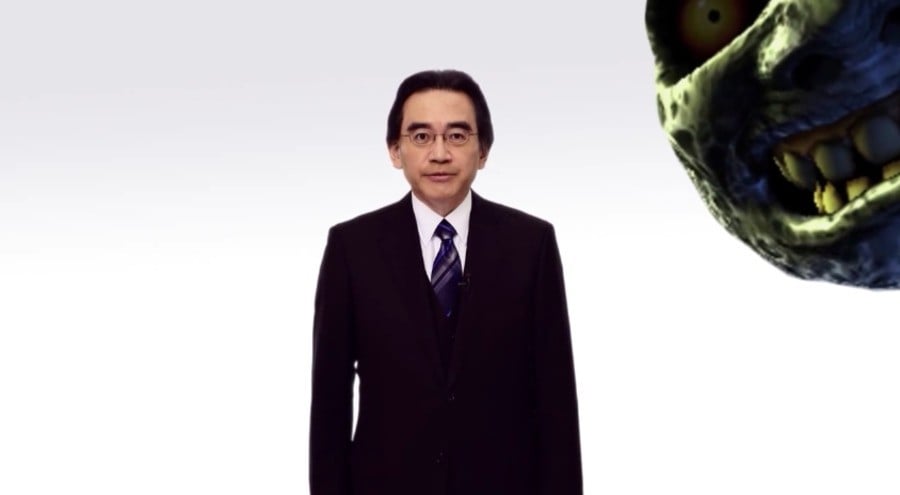 There haven't been many full-on "old-fashioned" Nintendo Direct broadcasts in 2014, as the company has focused on game-specific presentations and an alternative Digital Event approach at E3. While variety is welcome, there was something reassuring about a live video featuring Satoru Iwata in front of a white backdrop; the Nintendo President looked well on his return, though as he himself stated has lost weight while recovering from surgery. He was back, though, taking us around the regions and saving the mightiest reveals for himself.
This presentation certainly started with a bang, delivering an announcement that had been in demand for what seemed like an eternity — The Legend of Zelda: Majora's Mask 3D will come to the 3DS in Spring 2015. While it had always seemed an inevitability, the consistent teases and missed reveal opportunities had caused some doubt; it looks to be carrying on the good work of the fabulous Ocarina of Time remaster, too.
There was more than just Majora's Mask, however. Some demos arrived — though not the one we really wanted — while there were fresh details on established games; in addition a couple of release dates were given that, in fairness to Nintendo, were sooner than we anticipated.
As it can be tough to follow everything that happens in these broadcasts, we thought we'd provide — as is now tradition — a handy summary of links to the various articles we've produced from the Direct festivities. These aren't everything from the presentations — we recommend checking out the new Xenoblade Chronicles X footage near the end of each broadcast, for example — as in each region there were brief segments simply reiterating previously-known release dates and details.
Let's get on with it, shall we?
---
Wii U
3DS
Wii U and 3DS
---
Nintendo of America Broadcast
Nintendo of Europe Broadcast
Nintendo Japan Broadcast
---
Did you enjoy the November Nintendo Direct? Did it meet or exceed expectations, or was it underwhelming? Let us know what you thought in the comments below.