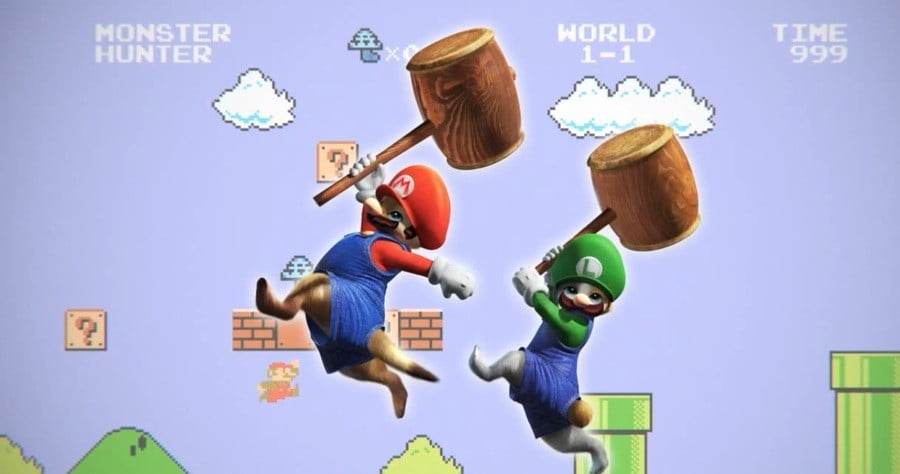 We already knew Animal Crossing, Zelda, Mario, Sonic and Taiko: Drum Master content was coming to the hotly-anticipated 3DS title, Monster Hunter 4 Ultimate, but what we didn't know was if it would make it to western shores.
Courtesy of the latest Nintendo Direct, we can at least confirm the Mario & Luigi Felyne costumes will be coming to both Europe and North America upon the game's release.
Take a look at the trailer below, and let us know in the comments if this additional themed content is added reason to pick up Monster Hunter 4 Ultimate for the 3DS.