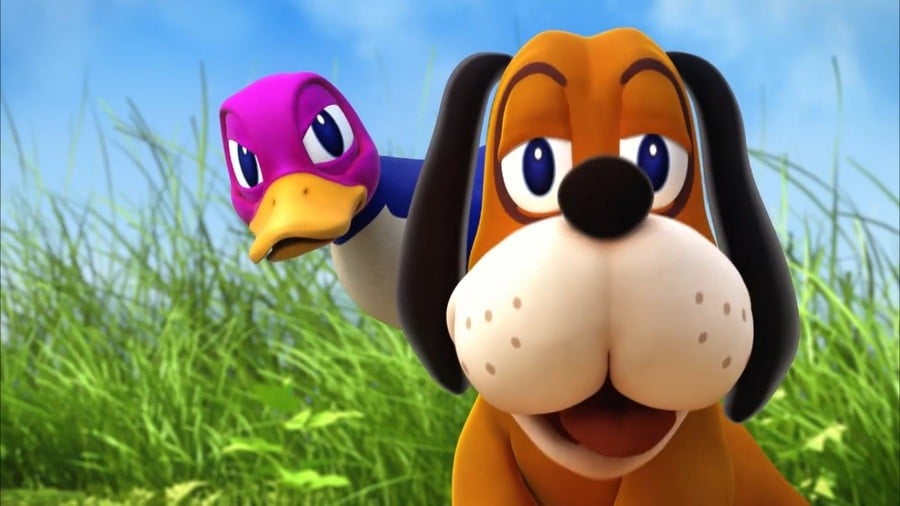 Since Duck Hunt Duo — simply known as Duck Hunt in North America — emerged as a part of the character line-up in the latest Super Smash Bros. for Wii U & 3DS, fans have been holding out for the return of the classic pairing in some other way or form; now that very day has arrived.
Nintendo has revealed the 1984 NES title, Duck Hunt, will appearing on the Wii U Virtual Console in the near future. As retro lovers have probably worked out by now, the Wii Remote will take the place of the iconic NES Zapper. Perhaps Wii owners will even be able to bring the more recent Wii Zapper out of retirement?
Also, below is the character reveal that finally officially revealed the duo for Smash Bros., and it's certainly one of the best character entrances we've seen from the full Smash Bros. roster.