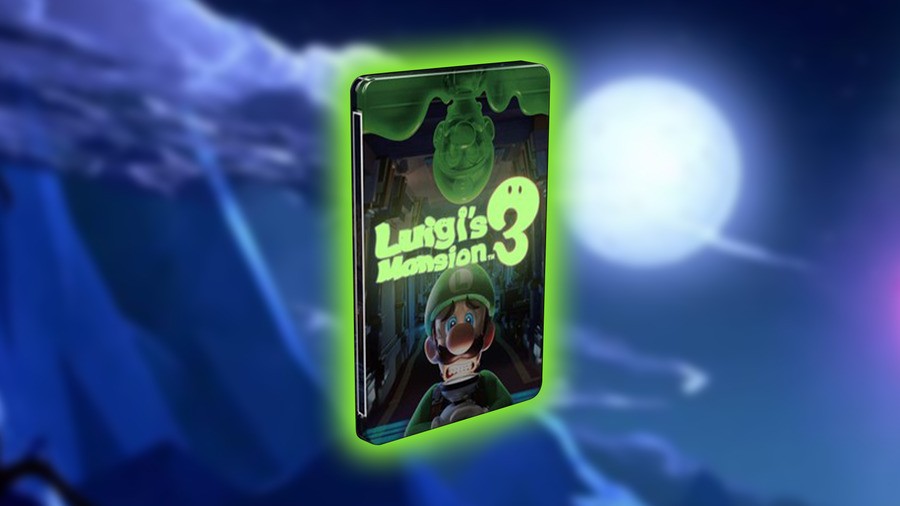 Last month, we reported on a glow-in-the-dark steelbook for Luigi's Mansion 3 that was exclusive to Australia. We were hoping it might also end up popping up in other regions, and it has now done exactly that with a very welcome UK appearance.
Yes, UK buyers can now pre-order a copy of Luigi's Mansion 3 at GAME and receive the steelbook and a glow-in-the-dark Polterpup keyring. GAME notes that the steelbook is exclusive to its store, so this might be the only chance to pick it up if you'd like to add it to your collection:
The bundle releases on the same day as the standard edition - the almost too perfect release date of 31st October. We know what we'll be doing this Halloween.
Tempted? Let us know if you end up going for this pre-order offer with a comment below.