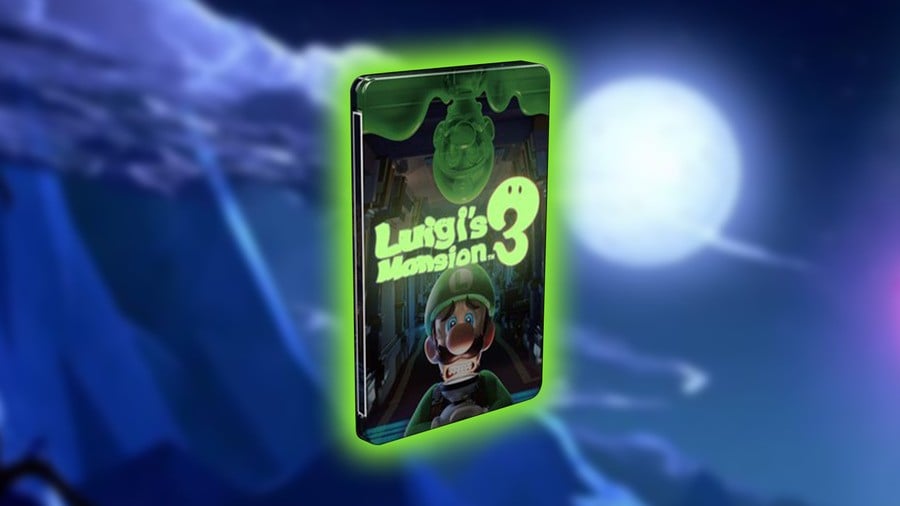 Luigi's Mansion 3 went a little bit from somewhat interesting to looking like an absolute must-have so quickly we nearly got collective whiplash. The only thing that could make the game even more enticing would be something like a glow in the dark steelbook to store it in.
Well that feverish dream of man has come true for those in Australia and within a sensible distance of an EB Games, as by preordering the game through them you'll get just that. And the game but that should largely go without saying.
Sadly for the moment it seems that this particular delight will only be available down under, although we're crossing all our fingers and toes in the hope that it makes its way to Europe. Oh, and North America as well we suppose.
Does this frighteningly tasty little case get your heart thumping? Let us know with one of those comment things we've heard so much about.