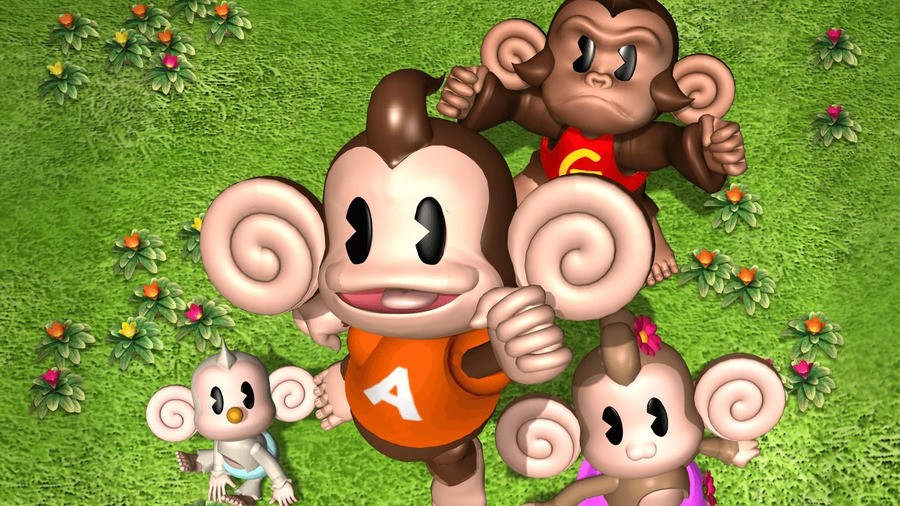 If we let our minds think back to simpler times, when our beloved purple cube of joy was consistently hooked up to our TVs, several games instantly pop into view. Of course there are the GameCube favourites like Super Smash Bros. Melee, The Legend of Zelda: The Wind Waker, and Metroid Prime, but there was also Super Monkey Ball. Oh, how we love Super Monkey Ball.
This 2001 Sega hit saw AiAi and friends monkeying around in a Labyrinth-like series of platform levels for the main game, and even had them taking part in various mini-games such as racing, fighting, and bowling. It holds a score of 87 on Metacritic and was a commercial success worldwide, but the game's creator, Toshihiro Nagoshi, doesn't understand why it did so well.
Speaking to Famitsu (and translated by Siliconera), Nagoshi talks about the game's disappointing sales in Japan which were followed by a surprising level of success abroad.
"Personally, I wanted to gain experience by making Super Monkey Ball. But then it didn't sell locally. I thought, 'Now we've done it', but then it took off overseas. Still, honestly I don't know why it sold well."
We'd argue that it sold as well as it did because it was wonderfully fun and deserved the success, and seeing a Sega-published game on a Nintendo console for the first time was probably enough for plenty to be curious, too. Nagoshi shared a little anecdote about the overseas success which gave us a little chuckle:
"In the midst of that, Sega's president called and praised me, saying, "You really took the overseas market into account!", and of course, I said yes. (laughs)"
Do you have any memories of playing Super Monkey Ball? Are you hoping the newly discovered trademark means more monkey madness is on the way? Share your thoughts in the comments.
[source siliconera.com]