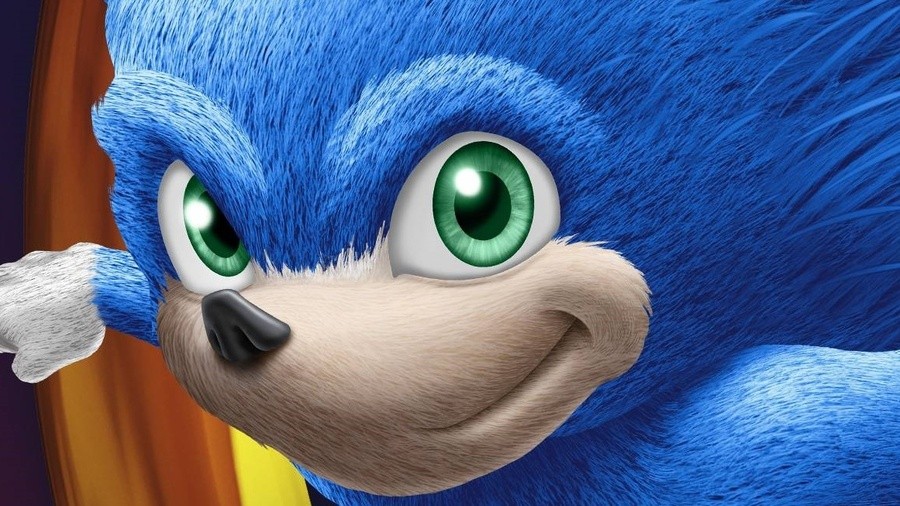 As you're probably already aware, a new Sonic the Hedgehog movie is set to race into theatres this November. Early reactions have been less than positive, with Sonic's appearance causing a good deal of annoyance and even upset amongst fans, but we can now hear what the movie is truly like thanks to early viewings. So is it better than we feared?
Well, it doesn't sound like it. Among the few outlets treated to some early footage of the film at Cinemacon 2019 was IGN, who have shared their thoughts and re-told the story for all to see. Two clips were shown to the media in attendance, and it all sounds pretty ridiculous.
The film reportedly opens with a speeding Sonic charging down a country road while Coolio's 'Gangsta's Paradise' plays. He appears to be presented as some sort of alien who has arrived on Earth to save everyone from spaceships in the sky and seems to have rather jokey dialogue throughout. Dr. Robotnik, played by Jim Carrey, is apparently dressed in all-black with a trenchcoat and boots.
IGN has shared a comedic - and dramatic - re-telling of the early footage.
Of course, until we see the full thing with our very own eyes, it's hard to say exactly how this film will turn out. Will it be bad? Will it be so bad that it's actually good? Or will it surprise us and completely win us over? We'll let you decide in the comments.
[source uk.ign.com, via nintendosoup.com]