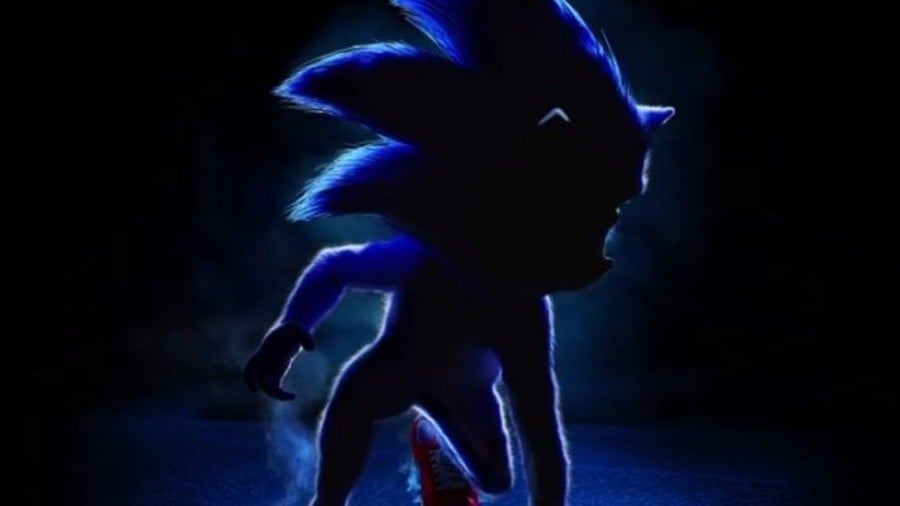 Joining Pokémon: Detective Pikachu in the shiny, big-budget video game movie genre next year is Sonic the Hedgehog, a film starring a realistic-looking version of everyone's favourite speedy blue hedgehog. The first poster for the film has now been released, and we (and the entire internet, it seems) can't help but notice Sonic's new, impeccable muscles.
As you can see in the short clip below, Sonic seems to have been given a more human-like body; the still image actually looks like a man wearing a giant Sonic costume head to us. With the amount of physical exercise Mr. the Hedgehog does with his constant running and coin collecting, it does kind of make sense for him to be a little more muscular, but it's still going to be tough to get used to this new physique.
Of course, we already know that comedian Ben Schwartz (Duck Tales, Teenage Mutant Ninja Turtles) will voice Sonic in the film, with Jim Carrey playing the villainous Dr. Eggman, but other details are yet to be shared. We do know, however, that the film is scheduled for release on 8th November 2019.
What do you think about Sonic's new look? Do you think it looks as good as Pikachu's live-action adaptation? Let us know your thoughts below.
[source instagram.com]