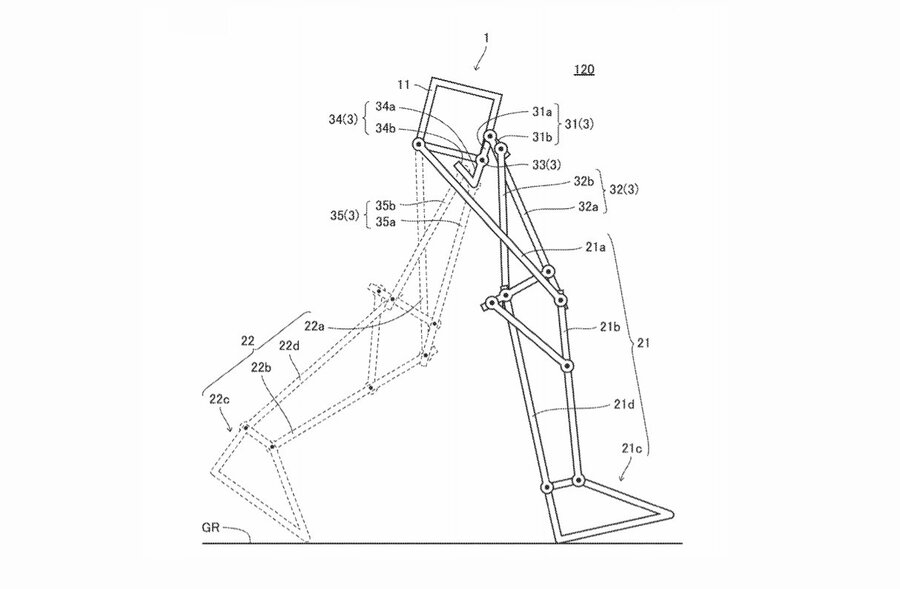 Siliconera has made an interesting discovery dating back to 2017. Nintendo filed a patent that reportedly improves an existing Japanese patent for a passive walking apparatus, designed to carry various objects.
The original patent was filed in the US in May 2017 and was published during the month of December 2018. Since then, it's yet to be granted. The invention itself was first patented in 2011 by researchers from the Nagoya Institute of Technology in Japan. If you like, you can view a video of the walking apparatus to get a better idea of how it functions.
Based on the images, it could perhaps navigate more difficult terrain than wheels could. The apparatus has no energy source and is reliant on a person pushing it from behind. There are even brakes, ensuring it comes to a halt when necessary.
Nintendo's improvements are intended to make the apparatus more stable when walking. If its own hardware wasn't enough, the Japanese video game giant is now literally trying to improve the stability of this invention.
As for Nintendo's future plans for it, it's hard to say. It could be part of the 'Quality of Life' initiative that was thought to be dead, but it seems like a longshot. The original invention also has no links to video games. The images below show alternate designs for the apparatus, including one with a torso and upper body and a four-legged variation.
As noted by Siliconera, without a power source, this would limit what Nintendo could potentially do with the invention.
[via siliconera.com]