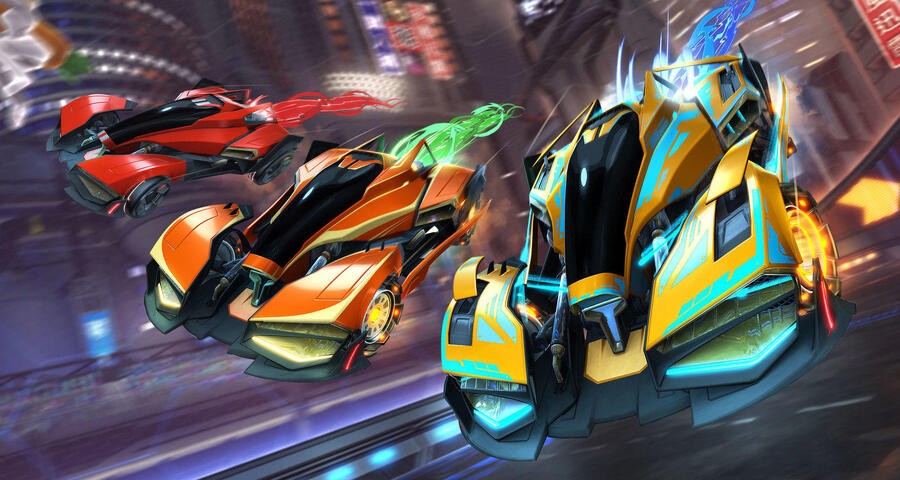 Last October, the CEO of Psyonix released a public statement via Reddit about the current state of cross-platform play in Rocket League. At the time, it was mentioned how it would take a while to unify the community.
In a news post over on the Rocket League website, Psyonix has now revealed full cross-platform play has officially gone live in the game. Alongside finer details, Psyonix issued a special thanks to its "friends and colleagues at PlayStation" for allowing PS4 users to play alongside Nintendo Switch, Xbox One and PC players. Here's the full message below:
With special thanks to all of our friends and colleagues at PlayStation, we are thrilled to announce that starting RIGHT NOW, Rocket League has entered the PlayStation Cross-Play Beta program! Players on PlayStation 4, Nintendo Switch, Xbox One, and Steam can now randomly matchmake with or against each other in all Online match types (i.e. Casual, Competitive, and Extra Modes).
Today's announcement is an important one for us here at Psyonix, because we know how much our community has wanted FULL cross-platform support for quite some time. It's because of YOU, our fans, and our generous partners on all systems and services that have made this possible in the first place. On behalf of the entire team, THANK YOU for your passion and persistence as we continue to do our best to make Rocket League the best experience we can.
In order to play with PlayStation players and users on other platforms, you'll need the cross-platform play option enabled (it is by default) in the options menu. This isn't the only news Psyonix had to share. The first update this year will allow players to create and join cross-platform parties. More information about this will be revealed soon.
Will you be joining in on the cross-platform play fun in Rocket League? Tell us below.
[via rocketleague.com]