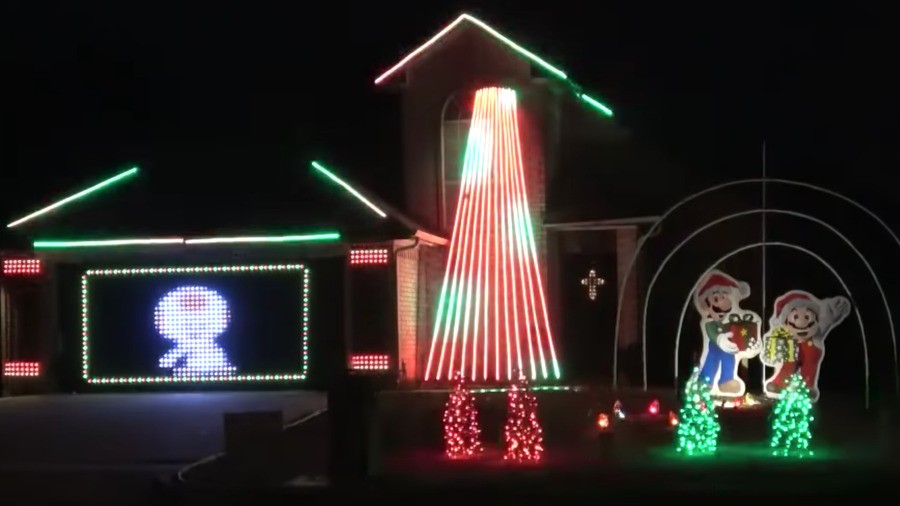 We can understand the appeal of the odd Mario bauble or two at Christmas time, but kitting out the entire house with a nine-minute lights display really is something else. Amazingly, that's exactly what one homeowner has chosen to do this year and we can't help but be incredibly impressed.
The display has reportedly been set up in Haltom City, Texas, presumably generating countless stares, grumbles, and general annoyance from almost every other person living on the same street. The show comes complete with its own soundtrack, working simultaneously alongside the visuals, and Mushrooms, a parade of Yoshis, and even a flossing Toad can be spotted throughout.
We know you want to see it for yourself, so feel free to check it out below.
We've sat and watched the entire thing - for work purposes, of course - and it genuinely is impressive. Having said that, we'd probably get the urge to immediately move house if the people over the road from us had this going round and round in circles every night.
Do you feel inspired to recreate something similar for your home, before gasping in horror at the following electricity bill? Let us know in the comments below.
[via youtube.com, gonintendo.com]