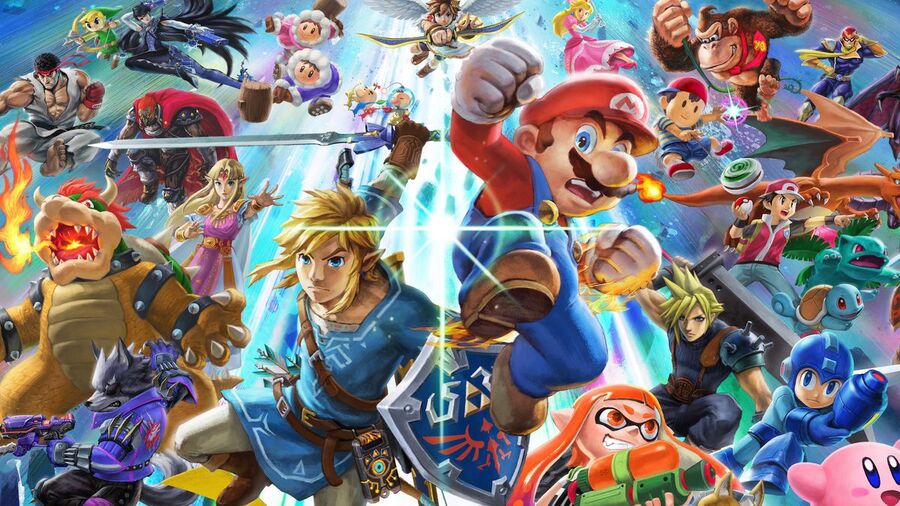 The latest entry into Nintendo's giant, multi-franchise, fighting extravaganza, Super Smash Bros. Ultimate is now tantalisingly close to release. If you're finding it hard to wait for that magical 7th December release date, these videos may well be just enough to tide you over.
A competitive Super Smash Bros. event called The Big House 8 recently took place in Detroit, Michigan, and YouTube channel Most Valuable Gaming has shared a selection of videos featuring the heated gameplay. The videos are off-screen, with the camera simply positioned behind the players' backs, but you can still get a great sense of what the future competitive scene for the game will be like.
The videos will be of particular interest to those wishing to enter competitions and the like in the future, as the no-item rules in play here (which come with a 1.2x damage multiplier to offset the lack of item damage in matches) will likely be a tournament standard mode over the years to come. If you're serious about your Smash, you might be able to pick up some early tips and damage values for your favourite characters.
There are eleven different videos on the channel in total, but we've included just a small selection of them down below which feature new characters and interesting match-ups.
If you want to see the rest of the videos, make sure to check them out right here.
Will you be picking up Super Smash Bros. Ultimate when it releases in December? Are you hoping to play competitively? Tell us below.
[via eventhubs.com]