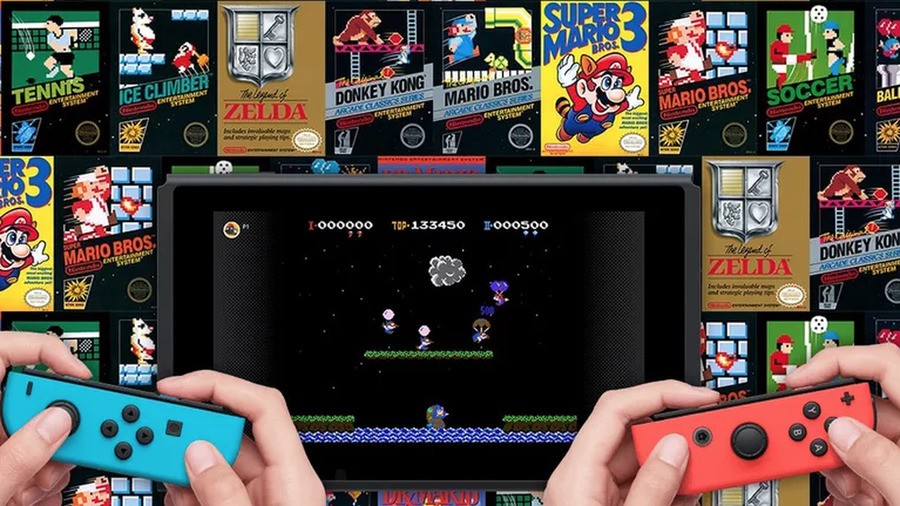 Last month finally saw the launch of Nintendo's shiny new online service, with fans of the company having to pay for their online gaming for the first time. We're still yet to find out how well this service is performing from a Nintendo revenue point of view, but a major Japanese retailer seems to believe that things are going pretty well.
Tsutaya, a nationwide chain of video rental stores, has shared some recent sales information regarding various products within the gaming world. One such product - or two, technically - is the Nintendo Switch Online service prepaid card option, where customers can get their hands on a code for a subscription through a retailer, rather than using a bank account inside Nintendo's own eShop.
The store offers both the 3-month and 12-month options, and (via a translation from Nintendo Soup) the prepaid cards have reportedly been "selling extremely well". The 12-month plan has proven to be the most popular choice, with Tsutaya citing the upcoming Super Smash Bros. Ultimate as a potential reason behind this - a 3-month card wouldn't cover users for much online play with that title should they purchase it now.
As we mentioned above, data has yet to be shared surrounding the number of players who have signed up to the new online service, or indeed if the change has been successful for Nintendo financially, but this would certainly suggest that many have been willing to cough up the necessary funds.
Have you subscribed to Nintendo Switch Online? Did you choose the 12-month option? Let us know below.
[via mantan-web.jp, nintendosoup.com]