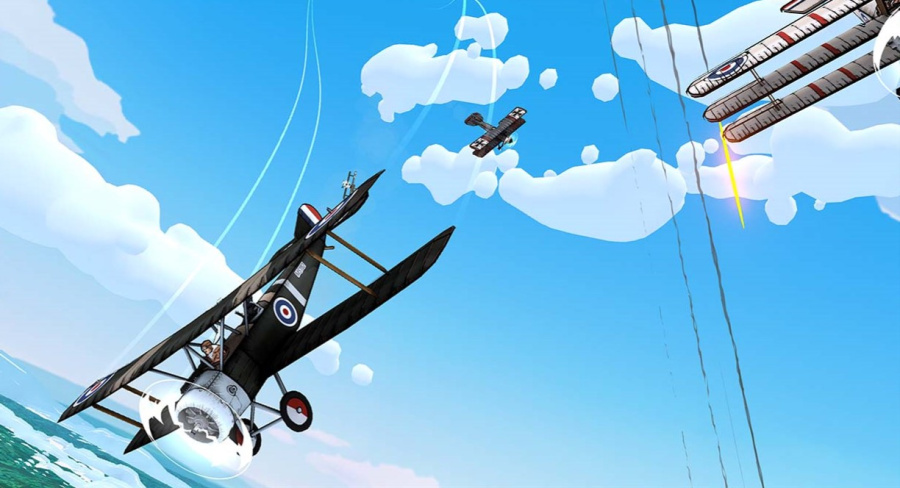 Nintendo Switch is severely lacking in the aerial dogfighting department, but Seed Interactive Skies Of Fury DX aims to change all that as it shoots its way onto the Switch eShop next week (Thursday 12th April). A port of the mobile title Ace Academy: Skies Of Fury, the cel-shaded arcade flight sim has a brilliant WW1-style look with its selection of gun-toting bi-planes to choose from.
It comes with a single-player campaign full of unlockable extras to pimp your plane with, as well as fun mini-game modes such as time attack and deathmatch. The game supports local, split-screen multiplayer for up to four players, although we're a little sad to see no support for any online functionality.
Check out the launch trailer above and let us know if you'll be exchanging bullets among the clouds in Skies Of Fury DX next week...