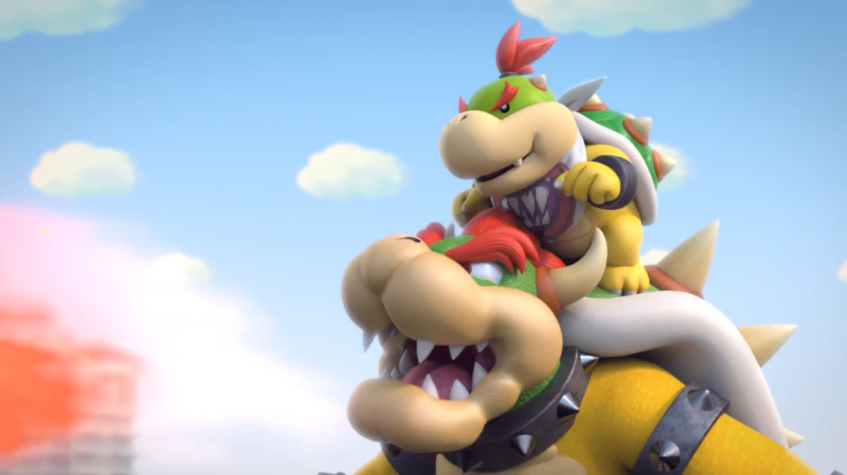 The promotion of STEM (Science, Technology, Engineering and Mathematics) activities is considered hugely important in education around the world. Technology firms often send employees out to local schools, and companies of various kinds organise events to promote STEM learning. In a press release Nintendo of America is making the case for its own contribution in this area.
The company highlights a recent interactive "Build, Play, Share" workshop that it brought to the Los Angeles Public Library, which it organised in partnership with the City Dads Group. The event - which it is hoped will be recreated elsewhere - encourages young children to design smart courses for Super Mario Maker for Nintendo 3DS, with the pitch being that making levels teaches useful lessons in game (and broader) design to young children. A couple of images and an excerpt from the press release are below.
With the recent national push for more STEM programs for children in schools, partnering with City Dads Group and the Los Angeles Public Library was a great opportunity to highlight the level-design capabilities of Super Mario Maker for Nintendo 3DS," said Doug Bowser, Nintendo of America's Senior Vice President of Sales and Marketing. "This exciting event helped introduce a new playtime activity for the digital era that families can enjoy together."
The press release states that videos will soon be shared on Play Nintendo to help groups organise their own similar workshops.
On the one hand this is blatant marketing of Super Mario Maker on 3DS to parents with young kids, but there is the positive that games like this, Minecraft and so on can indeed be useful educational tools.
It'll be interesting to see whether any more groups arrange similar events.