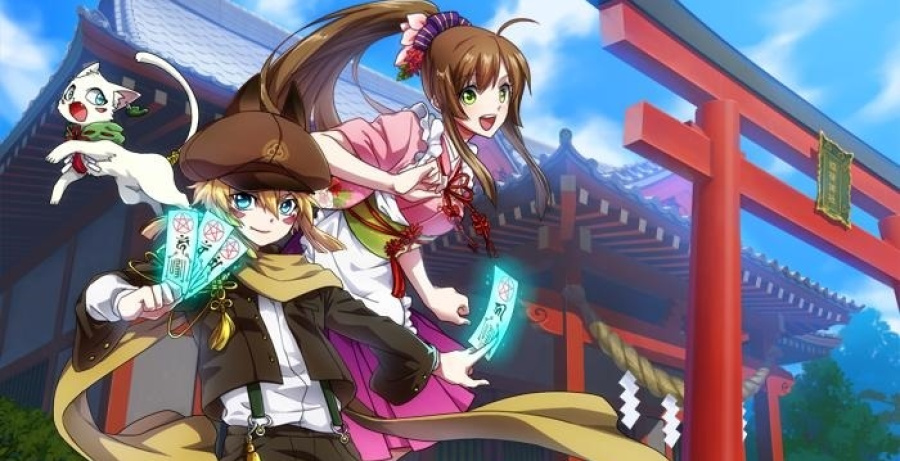 Arc System Works is bringing a ghostly adventure to the 3DS eShop in the form of a mystery visual novel entitled Ghost Detective: Shida's Ayakashi Case Book – which also translates to "Mononoke Detective" in Japanese.
The game's trailer reveals players will take on the role of ghost detective Shida Mori, who has been assigned to investigate "ayakashi cases" with partner and fiancée Shiho Kitakitan, and assistant shapeshifting cat, Shiro. The events of the title will take place during the Taisho era at the capital of flowers, where unexplainable incidents have reportedly been happening.
The overall goal is to seal away the "Mononoke". To achieve this, players will be required to solve cases by talking to characters and collecting items as evidence. These tasks will provide clues that lead to the eventual kanji spelling of the ghost's name.
Mononoke Detective: Shida's Ayakashi Case Book has just been released on the Japanese 3DS eShop for 800 Yen. Currently, there's no word on localisation, but based on the track record of Arc System Works, there is a possibility. With western gamers' hunger for series such as Phoenix Wright and Professor Layton, Ghost Detective looks like it would fit in perfectly over here.
Let us know in the comments if you would like to see this one make its way across to the west.
[via siliconera.com]