PlatinumGames' surprise sequel to Moon Cresta and Terra Cresta has been out for a few weeks now, but that's not stopping the Astral Chain and Bayonetta 3 developers.
Sol Cresta is getting a dedicated stream on 5th March. Aptly titled "Deep Space Strategic Stream for Cadets and Commanders", the broadcast will be headed up by Chief Game Designer, Creative Director, and Mr. PlatinumGames himself, Hideki Kamiya, Sol Cresta's director Takahito Washisaka, and Takanori Sato, the game's producer.
The hour-long stream will focus on helping space cadets make the most of their time with the game, as well as give tips on how to improve their shmup skills. Imagine being told how to get better at a game by none other than Kamiya himself?
While being great at saving the galaxy is one thing, the most exciting is that copies of the soundtrack - which is due out this month - as well as some beautiful-looking posters will be given away during the stream. It's a Yuzo Koshiro special, so of course it's absolutely brilliant, and fans will want to tune in just to snap one of these up. And just look at the art!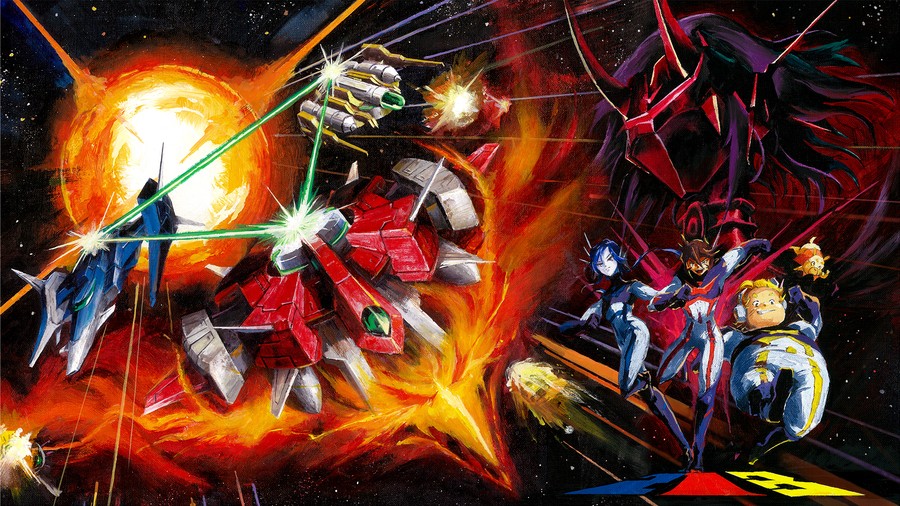 You'll be able to see how to improve your high scores in Sol Cresta at 7PM PST/10PM EST on 5th March. And if you've not checked out our review of the game yet, we gave it a solid 7, and found that the best parts of the game were learning to improve and experiment. Don't forget, you can also pre-order a physical copy of Sol Cresta courtesy of Limited Run Games until 20th March.