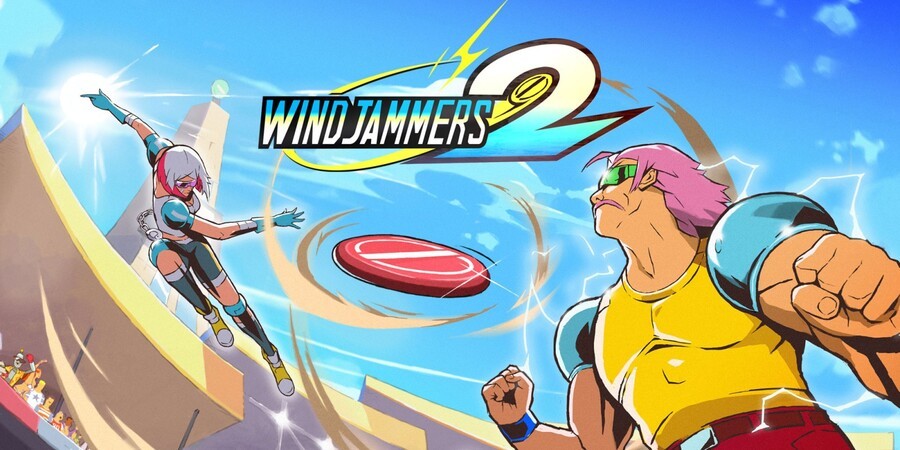 The latest Nintendo Download update for Europe has arrived, and it's bringing new games galore to the eShop in your region. As always, be sure to drop a vote in our poll and comment down below with your potential picks for the week. Enjoy!
Switch eShop - New Releases
Arcade Archives HOPPING MAPPY (HAMSTER, 20th Jan, £6.29 / €6.99) - "HOPPING MAPPY" is an action game released by NAMCO in 1986. You've escaped NYAMCO'S mansion, but now you must avoid NYAMCO and the others with your new pogo stick weapon as they chase you. Collect the targets on the ground while avoiding NYAMCO and MEWKIES. The "Arcade Archives" series has faithfully reproduced many classic Arcade masterpieces.
Attack on Beetle (PLiCy, 17th Jan, £4.69 / €5.28) - Insect warfare begins in a variety of forests, deserts, and waterfront locations. Confront and defeat hostile insects, and add them to your army to expand your power. The insect that builds the largest army wins! Beetles, stag beetles, and butterflies of all kinds are here! Determine which ones you are good at and which ones you are bad at, and use them to your advantage.
Baby Storm (Forever Entertainment, 21st Jan, £16.19 / €17.99) - Maintain order, run, clean and feed your way to the highest score, in solo or local multiplayer mode with up to 4 players! Your mission is to take care of adorable (and sometimes troublemaking) kids in a kindergarten! You are equipped with toys for playtime, food for mealtime, wipes, and diapers for you-know-what time, and even a nifty radio-controlled vacuum robot to help you with cleaning.
Blackwind (Blowfish Studios, 20th Jan, £19.99 / €24.99) - Blackwind is a top-down sci-fi action game that puts you in the shoes of a teenager trapped inside a prototype battle armor suit during an alien invasion. Face off against enemies, cut through their ranks, and fight back in a last-ditch attempt to stop a planetary invasion. When the starship Pandora is shot down, James Hawkins finds himself trapped inside a military prototype Battle Frame armor as he hurtles towards Medusa-42. - Read our Blackwind review
Concordia: Digital Edition (Acram Digital, 18th Jan, £17.99 / €19.99) - Concordia: Digital Edition is a faithful adaptation of a strategic board game ranked in Top 20 board games of all time. Build the greatest trade empire of ancient Rome! Concordia: Digital Edition is a faithful adaptation of a strategic board game ranked in Top 20 board games of all time. Plan ahead and make crucial decisions every turn. Always be prepared to make a trade off - your actions can very well benefit other players as well as yourself.
Cop Car Police Simulator Chase (£7.99 / €8.99) - Experience the exciting day-to-day life of an US police officer in Police Squad Simulator. Discover a large, lively and freely-accessible US city and ensure the safety in your district. Record traffic accidents, search for stolen vehicles and arrest criminals. Support other police officers at traffic checkpoints, flag down speeders and write them up. Stop and check every citizen or car you want and enforce the law.
Demon Hunter: Ascendance (Artifex Mundi, 20th Jan, £8.09 / €8.99) - You are Hector Cole, member of a long-forgotten order and a freelance Demon Hunter. As a specialist in paranormal investigations, your skills are highly sought-after by those with problems of an otherworldly nature. One such a person is Edmund Strange, the owner and curator of The Museum of Mysticism and Monstrosity. Not long ago, a visitor to the museum vanished under mysterious circumstances.
Dobo's Heroes (Isaias Game Dev, 17th Jan, £1.79 / €1.99) - On a faraway planet Dobo is a worldly renowned hero. He's inspired the work of millions of people. But something very serious happened. Dobo has lost that sparkle in his eyes and, little by little, started to get stuck in his own thoughts, creating blockings, shutting himself in a dark room.
Downslope (Mind's Eye Games, 20th Jan, £4.49 / €4.99) - The Mountain awaits. Snowboard your way down the dizzying Descent! Face complex, tricky courses as you make your way further and further down the Mountain's slopes. Meet the ghosts of those who have braved its slopes before you. And maybe - just maybe - you can reach the End. Are you fast enough? Are you skilled enough? There's only one way to find out.
Dragon Hills 2 (Rebel Twins, 20th Jan, £6.74 / €7.50) - Here we go again! Meet our fearless girl, a few years later! Zombies! …Where? ? ? …Dragons! …What? ? ? Cowboys, armored mechs and spaceships! Why? ! So many questions… No time for answers now, guys. The zombie apocalypse is already here! Hurry up! Hop on your machine dragon and fight to save humanity! Slide down the hills jumping into and out of the ground, crashing and destroying everything on your way in this action-packed adventure. Discover thrilling and magical lands filled with zombies, giants, dragons and tons of surprises.
Drowning Cross (Origamihero Games, 18th Jan, £0.89 / €0.99) - Jeremy's partner Leo disappears after a car crash. As Jeremy dives into Leo's past in order to find him, he can't quite shake the feeling that there's a lot more going on than a simple vehicle-related accident. Jeremy's not gonna just sit around and wait. The night is still young and there's a mystery to be solved!
Dungeons of Shalnor (Johnny Ostad, 21st Jan, £8.99 / €9.99) - "An Eye for Immortality… What a terrible price to pay for such a terrible curse! " Dungeons of Shalnor is a tactical Roguelike game. It features a Turn-Based combat along with a "Turn the camera" mechanic that also turns all monsters and projectiles, causing interesting outcomes such as: Monsters walking into traps; or attacking one another. Find powerful Artifacts and Blessings in each dungeon run.
Football Killer (Simplicity Tomasz Dyrak, 21st Jan, £6.49 / €6.99) - Have you ever dreamed of being a professional footballer? Soccer is the source of your vital energy? Do you realize, that in reality, it's a deadly game? The other footballers, referees, bodyguards, or even supporters just waiting to make you suffer! Because they know. They know about your past. And they are scared. Show them that they aren't wrong in this new arcade – puzzle game.
Go Minimal (Hook Games, 21st Jan, £2.24 / €2.49) - - Online multiplayer, play Blitz (30 seconds) or Classic (10 minutes) match - Global leaderboards, Elo rating system - Private online games with your friend - Local multiplayer on a single device - Touch support - Beautiful minimal design Go is an abstract strategy board game for two players in which the aim is to surround more territory than the opponent.
Guild of Ascension (Plug In Digital, 19th Jan, £15.29 / €16.99) - Guild of Ascension is a Tactical-Action-RPG with rogue-lite elements, mixing turn-based combat with real-time action combo system. Craft weapons, learn skills, befriend critters, encounter bizarre creatures, and fight giant Bosses in your Ascension of the Tower! Real-Time action combo system The Tower grant you few seconds to act freely during your turn, make sure to use them wisely by learning and master your weapons combo and special attacks.
Hammer Kid (Asylum Square Interactive, 22nd Jan, £1.79 / €1.99) - The terrible "Szymon Spitfire" sends his armada of monsters to the small village of "Vivid Island". Of all things, a little boy, armed only with a hammer, is the only one brave enough to stand up to the evil. Use the power of your hammer as you travel to four mystical lands.
Horrid Henry's Krazy Karts (P2 Entertainment, 21st Jan, £24.99 / €29.99) - Play as Horrid Henry or race head-to-head as Rude Ralph, Moody Margaret, Perfect Peter, Brainy Brian or Singing Soraya and win cups and upgrades to become the ultimate Horrid Hero! Customise your kart in the workshop for extra advantage. Win perfect power-up tokens to leave everyone else standing! Control your kart as you swoop over awesome jumps and dodge obstacles, gross goo and loads of smelly snot slime! Multiplayer Mode to play with friends and create your own levels to challenge and share as you race through forty challenging levels in four fantastic themed locations. Fun, fast and frantic, this non-stop action-packed racing game will keep you entertained for hours!
I Love Finding Pups! - Collector's Edition (Ocean Media, 20th Jan, £8.99 / €9.99) - Visit beautiful locations from across the globe while you find and collect adorable canine companions! I Love Finding Pups features classic hidden object gameplay across a wide variety of scenes with a great collection of mini-games sprinkled throughout! - 6 extra locations – find even more cats! - double zoom feature for Hidden Object scenes - 12 additional minigames - Additional adoptable pups - Meet the developers' adorable pups
Jack 'n' Hat (2Awesome Studio, 21st Jan, £6.99 / €6.99) - Jack'n' Hat has stunning 16-bit pixel art, beautiful music and precise controls which is likely to remind you of the greatest old school platformers. Prepare for an exhilarating platformer adventure across the world of Ririland! The evil Dr. Voo Doom has abducted Princess Riri, instigating a civil war that has plunged the Kingdom into chaos! Is there anyone strong enough to save the distraught royal? Jack, the famous ""ack-of-all-trades" repairman is ready to bring peace to the land.
JankBrain (Equilibrium Systems, 20th Jan, £3.99 / €4.44) - JankBrain is out for world domination! Using his massive intellect, JankBrain wants to control the earth by taking over the world's economy. Inspired by 16 bit run and gun platformers of the 90s, JankBrain must tackle 55 challenging levels including mine cart, rocket pack, and boss battles. Discover secret levels and compete for speedrun medals as you play! Creamy yet firm 60 fps gameplay Secret Exits and Speedrun medals Challenging Boss Battles Cinematics exploring JankBrain's quest to take over the world!
Jewel Match Solitaire: Winterscapes (Ocean Media, 20th Jan, £8.99 / €9.99) - Grab a hot drink and cozy up to the fire. It's cold outside and you're snowed in with a game of Solitaire! Travel the icy land and rebuild 5 frosty locations across 200 levels, plus unlock 12 bonus game variants such as Yukon and Emperor! Overcome obstacles like locks, frozen cards, chains, vines, and more to collect the bonus gems and coins in each level which you can spend in the shop for special upgrades.
Jewel Match Twilight Solitaire (Ocean Media, 20th Jan, £8.99 / €9.99) - It was a dark and stormy night. . . for Solitaire! Jewel Match gets spooky in this new Solitaire adventure! Discover and rebuild eerie derelict castles, but beware of vampires roaming the land. Over 200 levels in all, plus 50 bonus mahjong levels to unlock! Dozens of unique game play variations mix up the classic Solitaire such as locked and frozen cards, obstacles to remove, and power-ups like wild cards, jokers, and shuffles. Search the dark, cobwebby corners of every last level for gems and coins to purchase new castle upgrades and power-ups and go for the elusive "Perfect" in each level.
Kinduo (Ratalaika Games, 21st Jan, £3.99 / €3.99) - Kinduo is a game where two elemental friends overcome obstacles to return to their island. Push boxes, use electricity to connect objects, break ice blocks, blow things up and more in this cute and colorful game! For anyone who likes platform puzzle games, it's a joyful, relaxing experience complete with adorable pixel art, and addictive game mechanics. Each character has their unique skill which makes the game more challenging and fun. Can you solve these challenging puzzles? Whether you're playing alone or with a partner, get ready for a good time!
Kubi Adventures (Weakfish Studio, 17th Jan, £1.83 / €1.99) - Kubi Adventures, 3D Cute Platformer Game! Collect keys and coins by passing enemies and obstacles! and finish the Levels! You can buy new cats with the Coins you collect! Levels have different atmospheres and different obstacles! New Levels are unlocked when you complete chapters! You Need to Collect Keys to Pass Levels, Except the first Levels!
Labyrinth Legend (NIS America, 18th Jan, £13.49 / €14.99) - Just under the surface of the Kingdom of Kanata lies an enigmatic labyrinth that guards treasures untold. Who but you dares venture into its limitless dungeons, where beasts and secrets abound? But fear not, adventurer, for you will not be alone. Play as one of three classes with distinct abilities, and take an ally with you in co-op mode.
Magic code (LLC KURENTER, 22nd Jan, £11.19 / €12.48) - Magic code is a programming puzzle game, the game uses game mechanics firmly rooted in programming concepts. The game allows players to get a practical understanding of the basic concepts such as the sequence of instructions, procedures and cycles, learn the basics and logic of programming. The Magic code game has been designed for adults and children.
Make the Burger (Silesia Games, 20th Jan, £2.59 / €2.99) - Make the burger is a fun game where just do a good burger is what matter. In a depreciated neighborhood, a gastronomic Chef decides to sell his beautiful burgers, with the wish to improve decadent reality of the neighborhood and do people happier. Nothing to kill hunger with delicious food to solve all problems. Make hamburgers for different types of customers, with various combinations of ingredients. Do not miss your orders, they will not be happy with this.
Merek's Market (Big Village Games, 21st Jan, £14.99 / €17.99) - Merek's Market is a chaotic crafting game about running a medieval shop. We've all been that adventurer throwing down bags of gold to buy swords and shields, but what about the poor souls rushing around behind the shop counter? Strange customers? Yes. Over the top crafting challenges? You bet. A shop cat? Absolutely! Take ownership of Merek's Market as you haggle, barter and craft your way through a comical single player campaign or team up with friends to supply the whole town.
Nature (Game Museum, 20th Jan, £1.87 / €2.24) - Nature is a relaxing game for modern people tired of everyday life. Become a dandelion seed and soar to the sky. Enjoy nature by listening to beautiful music. Fly farther and higher by interacting with nature. Heal your weary heart by playing Nature.
Parking Simulator (Megame, 23rd Jan, £8.99 / €9.99) - The parking situation in vehicle simulator will require you to show top driving skills in steering, acceleration and obstacle avoidance to get those vehicles parked in parking places. As the parking lot driver, you will drive the awesome automobile around corners, obstacles, and parking lot borders with speed and accuracy. Learn how to navigate in realistic parking environment. Steer the vehicle meticulously and catch the bridge in time to lift your car onto the next storey. Use the varying gears and shifts to wiggle into the parking spot. Avoid crashing into barriers and other cars! This is quite the challenge. Follow the checkpoints to find your way ad become parking master!
Pixel Game Maker Series THUNDER STRIKER (Gotcha Gotcha Games, 20th Jan, £9.29 / €10.29) - Pixel Game Maker Series THUNDER STRIKER is a vertical scrolling shooter with a retro flavor. You can choose between a laser and a wide range of trajectories for your primary weapon, and three different power-ups for your subweapons! Each weapon can be powered up to five levels. so find the most advantageous combination for each stage and boss!
Pure Mini Golf (Gametry, 21st Jan, £2.51 / €2.79) - Enjoy over 50 unique levels, each with its own set of obstacles, twists, and turns. Its simple controls make it a snap to learn from the outset and through its three modes, you'll soon go from fledgling to master putter. Arcade mode takes you through the game's levels where you can play at your own pace. Once you're feeling more confident in your skills, you can take on Challenge mode where failing at any time takes you back to the beginning. And when you're done playing alone, you can bring in up to three friends for some Local Multiplayer and chill. The putting life is a simple one. Bring it into your home with Pure Mini Golf.
Pyramid Quest (EntwicklerX, 20th Jan, £6.29 / €6.99) - Pyramid Quest is an exploration and treasure-hunting game inspired by classic platform games. The goal is to find the three parts of an artefact and open the gate to the next level while collecting diamonds and coins. Traps, obstacles, and enemies from old days make the quest very dangerous and challenging. 3D graphics packed in a nice graphics style, great 2. 5D levels and proven gameplay gives you hours of fun.
Queeny Army (eastasiasoft, 18th Jan, £3.59 / €3.99) - Hardcore action adventure ensues as a team of young women escape an adoption house and wreak havoc against the corrupt enforcers who murdered their classmates and school director. Take the role of these dozen brave heroines, each with unique skills and exclusive weapon types, as they train under the armed forces' former commander and prepare to overthrow the syndicate leader who's seized control of the government. Queeny Army is a side-scrolling action platformer set in the war-torn city of San Romero.
Road Bustle (RandomSpin Games, 20th Jan, £0.89 / €0.99) - -Try deliver the package, although you are unlikely to succeed. -Do not get hit by a car or train. -Use the transport along the way. -Beautiful, juicy graphics. -4 types of transport. -Endless world. -Traffic speed grows over time. Try to score a lot of points. Develop your agility. Have some fun! Happy delivery!
RPGolf Legends (KEMCO, 20th Jan, £26.99 / €29.99) - An evil force has sealed all the golf holes in the world! Join forces with the spirit of a golf club and embark on a fantastic action-golfing adventure to save golf in the world! Travel around in a unique open-world where monsters and golf coexist, get your best scores in 6 unique environments and beat monsters! When you are resting, do not forget to help people with their quests. . . every encounter counts! Thanks to the class system, you will also get new skills, special items and a brand new look! Whether you spend your time golfing, fishing, crafting or exploring. . . is entirely up to you. A fantastic journey is about to start!
Scrapnaut (RockGame, 20th Jan, £7.59 / €8.47) - Scrapnaut is a co-op & singleplayer top-down, base building survival game with steampunk elements. Explore an open world with different biomes, take care of oxygen, manage your farms, generate electricity, build your home and much more!
Shadow Man Remastered (Nightdive Studios, 17th Jan, £15.89 / €17.72) - He is coming, stalking criminals in the spirit world and the real world. A possessed man is coming, a voodoo mask in his chest and lines of power in his back. Shadow Man is coming, trailing evil from Liveside to Deadside. To stop an apocalypse. - Read our Shadow Man Remastered review
Shadow Quest (Gametry, 21st Jan, £1.09 / €1.19) - Shadow Quest is a game where you are exploring massive shadowland with the hope of getting out alive. There are lots of things you can find in there, from powerful enemies to countless money. But be aware, you might not be able to come out from that place. Grab Shadow Quest right now and engage yourself in the most exciting and rewarding game experience!
Sit-Ups Workout (Run-Down Games, 17th Jan, £4.49 / €4.99) - Are you ready for the 250 Sit-Ups Challenge? Body shaping is always good for our body. These workouts are perfect for men and women, beginners and professionals. Do you want to gain muscles, lose weight, increase strength and stamina? Effective workout plans created by professional fitness coaches will help you to see the results after 1 week! Set a goal for what you want to reach. Don't give up, just follow the training plan. Just simply follow and perform the instructed number of reps, and after 10 weeks, you will be able to do 250 sit-ups straight!
Slingshot Stunt Driver & Sports (TapNice, 20th Jan, £8.99 / €9.99) - Are you a brave enough stunt driver? a crazy enough stunt driver? a fearless enough stunt driver to SEND A CAR FLYING OFF A SLING SHOT? Are you the #1 stuntman in the world?
Storm Tale 2 (Green Sauce Games, 21st Jan, £12.14 / €13.49) - Sharpen your sword and take up your bow - it's time to fight back a powerful sorcerer and his mighty dragon. Join Griffri, the wizard, on a quest to not only rebuild his village, but to put an end to the perilous reign of evil that threatens the realm. Play bonus mini-games with cool 3D hidden object scenes and jigsaw puzzles. Beat the obstacles and win many trophies on your journey through this addictive match 3 game. Bring the peace back to this fabulous land. Are you ready for an adventure?
Survive on Raft (Megame, 20th Jan, £22.49 / €24.99) - You survive in a terrible plane crash and now you are out of civilization. Around the endless ocean, exhausting sun and hungry sharks. There is only one thing left for you - to survive at any cost. To do this, you need to collect resources, improve the raft and build your shelter right on the raft. Remember that thirst and hunger are not the only dangers. Make sure the hungry shark doesn't destroy your raft! Survival Simulator Watch for indicators of health, hunger and thirst.
Swing Saga (MEGAXUS, 17th Jan, £0.89 / €0.99) - Swing Saga is an endless casual game with a unique art style and a bunch of cute characters to collect. Tap and swing from one to another platform to score. Find a unique satisfaction when landing on a perfect spot. Easy and fun to play with your friends and family.
The Company Man (Leoful, 21st Jan, £16.19 / €17.99) - The Company Man is a classic action platformer where you play as average salaryman Jim. Hit your crazy coworkers with a keyboard, shoot your evil bosses with emails, and buff up with coffee beans at the Good Water Company. Survive the struggles of working life and fulfill your lifelong quest to be CEO!
The Enigma Machine (Dolores Ent., 20th Jan, £5.75 / €6.39) - Have you ever wondered. . . what goes on inside the mind of an android? WELL, THE ENIGMA® CORPORATION invites you to step into the DREAMSCAPE. With DREAMSCAPE, we can represent the mind of an AI through an interactive 3D environment that we can explore! Get to know your new AI best friend inside and out via the DREAMSCAPE terminal interface, as they help you through this simulation.
The Flea Evolution: Bugaboo (Cooking & Publishing, 20th Jan, £5.39 / €5.99) - The Flea Evolution: Bugaboo is now available for Nintendo! Many people grew up in the 80s playing with video game consoles and retro games on 8-bit. Today we unlock your childhood memories.
Trivia For Dummies™ (Sabec, 19th Jan, £9.99 / €11.09) - The official Trivia For Dummies™ multiple choice trivia game. Trivia For Dummies™ is party gaming at it's very best, in an easy out of the box, pick-up-and-play game that will keep everyone at the edge of their seat. Jam packed with over 6,500 multiple choice trivia questions in seven genre categories, no game will be the same. Trivia For Dummies™ is a fun way of spending quality time with friends and family and of all ages.
Troll Patrol (Fellhuhn, 20th Jan, £17.99 / €19.99) - "Troll Patrol" is a puzzle game which combines the tile-matching and RPG genres, offering a unique experience: Play as the last defender of the threatened troll den where vicious village people and heroes from far away castles and kingdoms knock down your door. Stand firm, take whatever weapon is close and fight them off to get your family and friends to safety. Protect what is rightfully yours, your home, your heritage. They come for blood, for revenge, to still their blood thirst.
Virtual Maid Streamer Ramie (iMel, 17th Jan, £4.75 / €5.58) - It all started when the protagonist randomly came across a video of the newly debuted maid Vtuber "Ramie Amatsuka. " Our lonely hero was tired of his job and lost his lust for life, his only comfort being Ramie Amatsuka's live streams. At first, she was just an illustration. However, through the wonders of technology, she started to be able to truly come to life.
Vivid Knight (Asobism, 20th Jan, £10.16 / €11.24) - Vivid Knight is a roguelike adventure game in which you save your friends from being turned into jewels and combine their abilities to form the ultimate party! Explore an ever-changing dungeon and harness the jewels you collect to defeat the Black Witch!
Windjammers 2 (DotEmu, 20th Jan, £17.99 / €19.99) - The best flying disc game of all time is back! With amazing hand-drawn graphics, crazy new moves, gameplay mechanics and awesome new characters and stages, Windjammers 2 is the sequel you've been dreaming of. 25 years later, throwing flying discs at your opponents is still as cool as back in the days. Sequel to the NEOGEO cult classic Windjammers, Windjammers 2 is the perfect mix between what you loved about the classic title and brand-new mechanics. - Read our Windjammers 2 review
Yu-Gi-Oh! Master Duel (KONAMI, 19th Jan) - Finally, the "Yu-Gi-Oh! " digital card game you've been waiting for! The definitive edition of the competitive card game that has been evolving for over 20 years! Duel at the highest level against Duelists from all over the world! - Read our Yu-Gi-Oh! Master Duel review
Switch eShop - Demos
DLC / Add-On Content
Nintendo Switch games with new DLC this week:
So that's your lot for this week's Nintendo Download. Go on, be a sport and drop a vote in the poll above, and comment below with your hot picks!