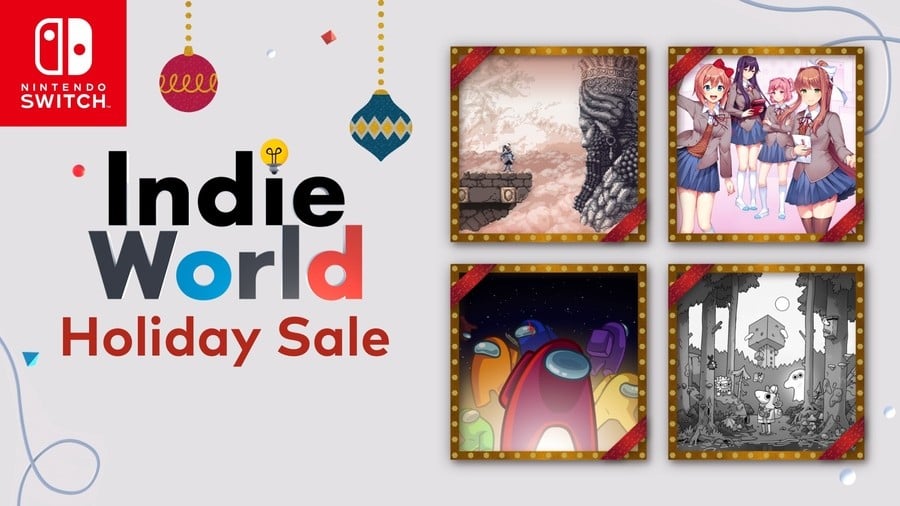 Update: Just a note to remind you that Nintendo of America's festive Indie World sale is wrapping up this evening just before midnight in the very last moments of 2021 — or earlier if you're east of the PT zone. Make sure you grab anything you've had your eye on beforehand!
(Mind you, Nintendo of Europe launched a New Year Sale right after its Festive Sale finished, so North American readers may not have as long to wait for the next one as you'd think!)
---
Nintendo of America has launched a sale featuring 30 indie titles, including discounts on such critical darlings as Hades, Oxenfree, Streets of Rage 4, and a whole bunch more.
The sale ends on December 31st at 11:59 pm PT, so you've got some time to peruse the titles available and decide how to spend any holiday gift vouchers you may or may not receive in the coming days.
Below is a full list of the games available along with the discounted price. Click on the column headers to organise in alphabetical order or by price, and click on the game title to find out more about any of the games via our reviews.
There are various other titles on sale which are not technically part of this 'Indie World Holiday Sale' — brilliant games including Florence, Donut County, Gorogoa, and What Remains of Edith Finch are part of the separate publisher-specific 'Annapurna Interactive Indie World Holiday Sale', for example. The Annapurna holiday offers finish at the same time — 11:59 pm PT on December 31st.
Check out Nintendo's sales page for a full list of all the sales they've got going over the holidays.
Let us know below if you'll be picking up any of the games above.
---
Further reading:
[source twitter.com]