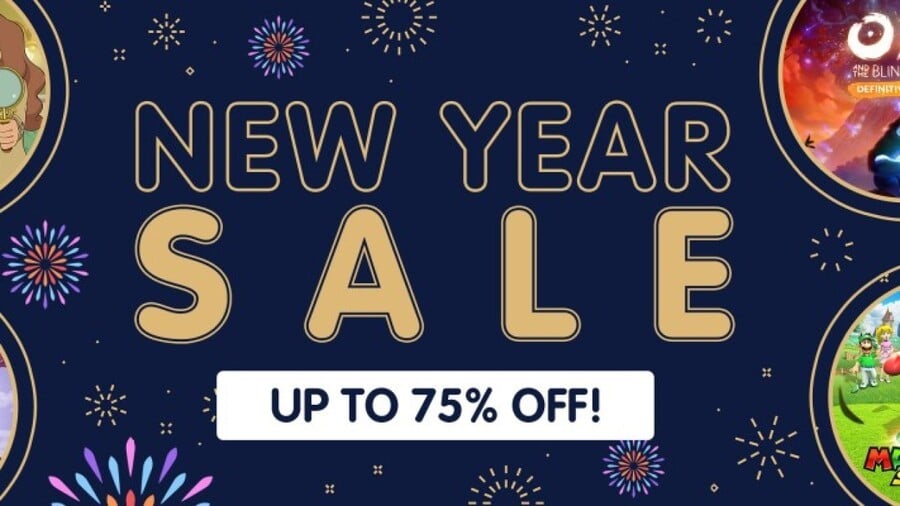 Seems like only yesterday that Nintendo was wrapping up its Festive Sale... because it was only yesterday. Yes, as one sale closes, another one opens — there's a New Year sale live now on Switch eShop with discounts on a whole bunch of games (including things like Mario Golf: Super Rush, Fire Emblem: Three Houses, and Disco Elysium) and a focus on "fun multiplayer titles". Which is nice. Better than highlighting the dull ones.
Once again there are discounts of up to 75% on various titles, some of them rather good. A quick look at the EU eShop shows a mere 2869(!) games on some form of sale at the time of writing, although not all of those are part of this promotion.
Nintendo UK's website has 13 pages of games listed — far too many to go through here, although we've selected a large handful of the choicest cuts below. Tap on the column headers to organise alphabetically or by price:
The sale runs until 12th January 2022. Check out Nintendo UK's website for the full list of games — or just hit your wishlist and look at the ones on sale? So many games!
Let us know below if there's anything in this sale that'll be tempting you over New Year.