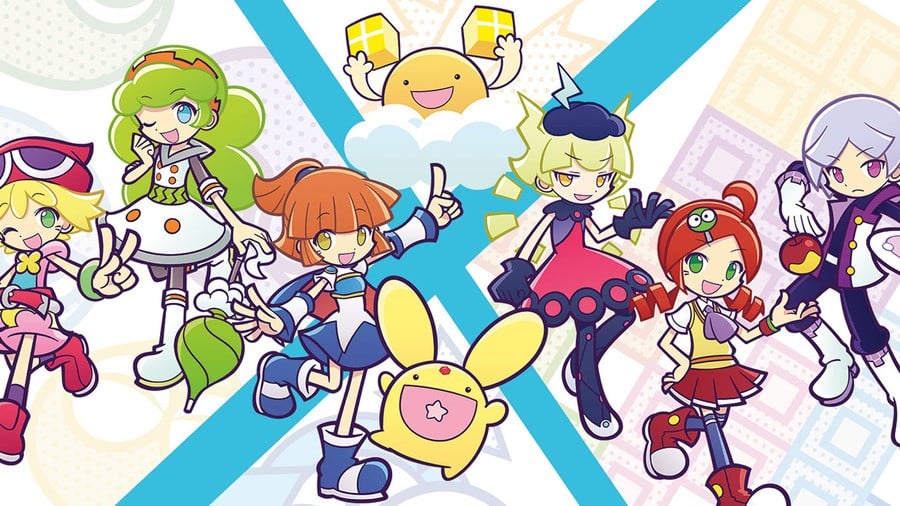 If you're a fan of puzzle games, then we strongly advise checking out Puyo Puyo Tetris 2. Scoring an 8/10 from us last December, Sega confirmed there'd be significant post-launch support via free updates and last month's started in style, adding Sonic the Hedgehog as a playable character.
February's update is now live and while there aren't any major crossovers this time, dedicated Puyo Puyo fans will recognise four familiar faces. Returning to the roster is Serilly from Puyo Puyo 2, Rafisol from Chronicle and – representing the Fever entries – twins Yu & Rei, alongside Strange Klug.
Colourblind players will also be pleased that Sega has added new accessibility options, too. That includes support for those suffering from deuteranopia (can't perceive green light), tritanopia (blue light) and protanopia (red light).
Elsewhere, three new songs have been included and the formerly single-player Challenge modes now feature multiplayer support, both locally and online. A previous bug regarding Item Cards – one which Sega acknowledged two weeks ago – has also been fixed.
We're certainly pleased to see Sega taking these steps, making Puyo Puyo Tetris 2 more expansive and accessible than ever. If you've not picked up this puzzle sequel yet, now is an excellent time to do.
Will you be jumping back into Puyo Puyo Tetris 2? Let us know below.
[source gonintendo.com]