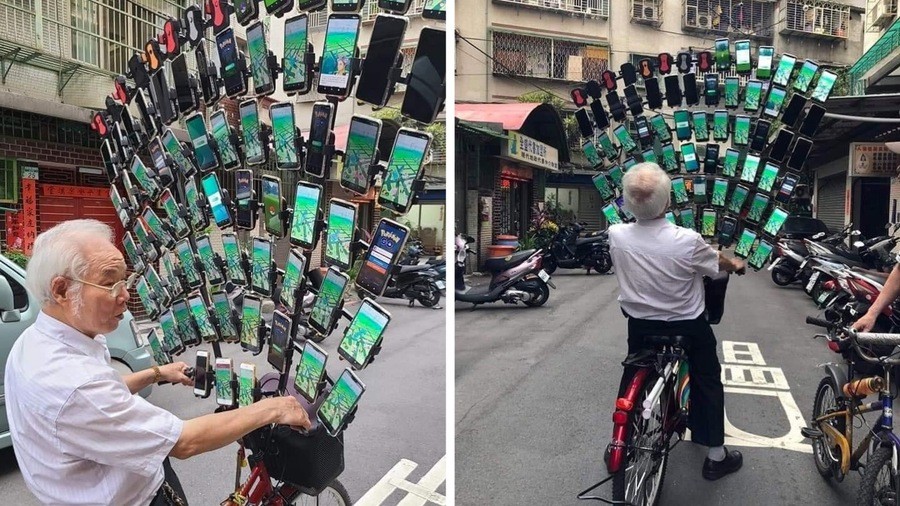 Back in 2018, the then 70-year-old Chen San Yuan rose to fame among the Pokémon GO community after he was spotted with a seriously impressive bike rig which allowed him to use 11 phones at once, helping him to catch and evolve rare Pokémon. Two years later, it would appear that it's not just his Pokémon that are evolving, but also the man himself.
His setup has been tweaked several times over the past couple of years - including a version of the original rig that could be strapped to his body to walk and play, rather than cycle - but surely he's now reached his final form? New snaps show the 'Pokémon Grandpa' with this absolute behemoth of a setup which supports no less than 64 phones.
How on Earth do you keep track of 64 different Pokémon GO accounts at the same time?
If we had to guess, we'd say his view of the road ahead might be slightly obscured there, but all health and safety concerns aside, what incredible dedication.
[source facebook.com, via theverge.com]