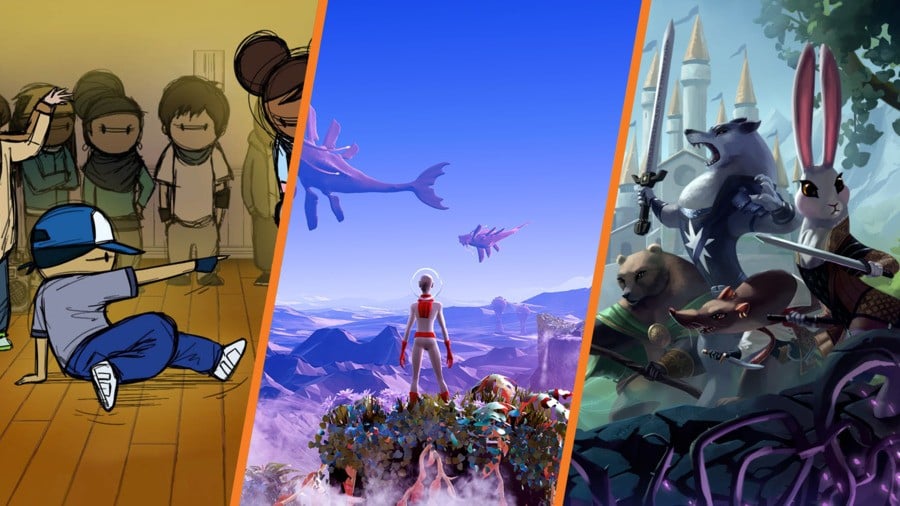 The term 'hidden gem' gets bandied around a lot, and often erroneously. Of course, sometimes the game in question truly went unnoticed and unloved by the masses and is worth digging up, but more often than not it either isn't actually 'hidden' (for example, an occasionally overlooked entry in a long-running, celebrated franchise) or it's simply too rough around the edges to be a real 'gem', despite having some redeeming facets (or very vocal fans).
There's a reason many games don't rise to the top of the pile, but the situation on Nintendo's Switch eShop makes discoverability a huge problem. Genuinely brilliant games can easily find themselves drowned in the waves of software flooding the store each week. It's an issue faced by all digital content storefronts and Nintendo has yet to address the problem beyond its daily highlighted game hidden in the 'Featured' tab and the occasional roundup through the News Channel.
We've gone digging and collected below a selection of brilliant Switch games found off the beaten path. You'll frequently find them on sale and all these games were awarded 9/10 by this very website, but most flew under the radar and were quickly lost in the endless scroll of eShop releases. If you're sitting at home suffering from paralysis when faced with that never-ending wall of games, try punching the first few letters of these titles into the search bar and investigating some underappreciated gems buried on the eShop. It's a varied bunch and you're sure to find something to get you excited.
So, may we present - in no particular order - our humble suggestions for the best hidden gems on Switch...